~ Tara,

who is

Erin's daughter, is RMI's WEB Designer and webmaster. While working on A Wise Woman in Waiting choosing to keep herself morally pure until her wedding day, Gentry and Tara were married on August 20, 2021. Gentry also (physically) saved himself and "saved his heart for her." Gentry found Tara near the end of her Living the Abundant Life Tour in 2018 —the tour that ultimately formed much of our Ministry Team and current Ministry Board of Directors from countries around the world. Listen to Tara's 

☊

 2019 BIO 
2019 Transcription

~ Mercy in South Africa says her greatest joys and greatest convictions came when she learned truths from RMIEW that she had never known before. She suddenly became very aware of her sin and realized that her love and desire to be His Bride were far more important than the things of this world and she says, "That is what I live for now!" 
Mercy is currently a Subcontractor working for again in our Translations Team.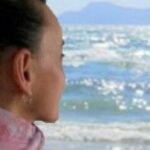 ~ Anissa in Slovakia came to RMI with the strongest desire to help women in her country. After some time of claiming Him to send workers to sow into Slovakian soil, the Lord sent her to the harvest "for such a time as this" now she is able to help rebuild the Slovakian ministry and one of her desires is to have the books available to women and men.
In March 2021 Anissa gave birth to her second daughter and has since become one of our many subcontractors, blessed to be a worker@home after being led to Become a Minister. 
Follow #Anissa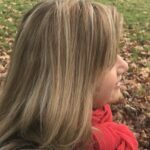 ~ Erica in the UK is our Portuguese Translator, she found RMI in a moment of great despair and brokenness. She only began to feel peace, joy, hope, and love when she truly let go and gave herself completely to the Lord. Through His love, she grows in intimacy on her journey with the Lord.
Follow #Erica
Erica is currently a Subcontractor working again for our Translations Team.

~ Ziva in Peru was one of our Spanish RESTORED Marriage Ministers who was once part of the prayer team and started a small group in Peru to begin ministering to women based on our ministry materials. Ziva attended our women's retreat in Nicaragua in 2016 and will be joining us again in 2017! Listen to Ziva's ☊ BIO
Ziva is currently a Subcontractor working again for our Translations Team.
Read Ziva's RESTORED Marriage Testimony, "Seduced by Vane and Unimportant Things"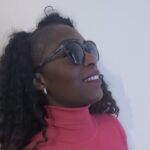 ~ Annabella in Belgium is one of our French Translators. RMI helped her to understand that she was not the only woman who has taken the wrong road in her marriage. She prayed and asked God to show her what she did wrong. She says that RMI was the answer to her prayer. One of the reasons that brought her here, was the desire to share the Good News with many other French-speaking women since she noticed that the French Website wasn't complete. Annabella was also an answer to our prayers!! Annabella is Level 3 MAR "Ministry Attending Resident" at RMIOU. 
Now God has ❤️‍🩹 RESTORED her marriage because she was faithful to follow the principles by Sowing & Reaping!!
RESTORED Marriage Testimony: "2020 Covid, Hospitalized 2 Weeks, Intensive Care!"
Annabella also was blessed with another NEW RESTORATION BABY born January 2022!!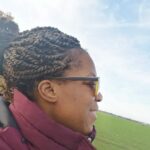 ~ Petra in France was our French Proofreader. Petra says that the RMI resources have enabled her to discover the Lord, to have an intimate relationship with Him, to open her Bible, and actually long for His Word. Love was what guided Petra here. She says: "Love is also about sharing and giving what you get, so this is a way of reaching out to other women and helping them by HIS grace."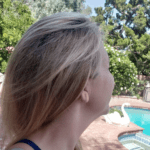 ~ Olivia in California My restoration journey began when my whole world turned upside down and came crashing down. My husband, my high school sweetheart, left me, our children, our family and our home, which I did not know at the time for another woman. I became a "stander"—spending years as the victim, fighting, battling for my marriage and was exhausted, depressed, and I lost so much weight. Then I found RMI and my life forever changed. Now I have a Ministry and soon after— GOD blessed me with my own Restored Marriage Testimony to share. Listen to Olivia's ☊ BIO
Read Olivia's RESTORED Marriage Testimony, "Restored in the Middle of the Worldwide COVID-19 Pandemic!"

~ Nehir is our Turkish Ministry Pastor who lives in Turkey and who was raised Muslim before finding the Lord as her Savior. The oldest of 6 children, Nehir was raised in a poor Islamic family. When her husband discovered that she was a Christian, he said that he would divorce me, but he turned his heart and also saved him. Yet soon her husband fell in adultery. Her ePartner introduced her to Sara and she met her 
HH
. Nehir
 says, "I want to help and be used by the Lord to bring this resources so that all women can find their true Love!"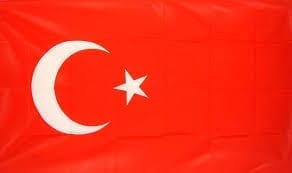 Our new Turkish Ministry Pastor