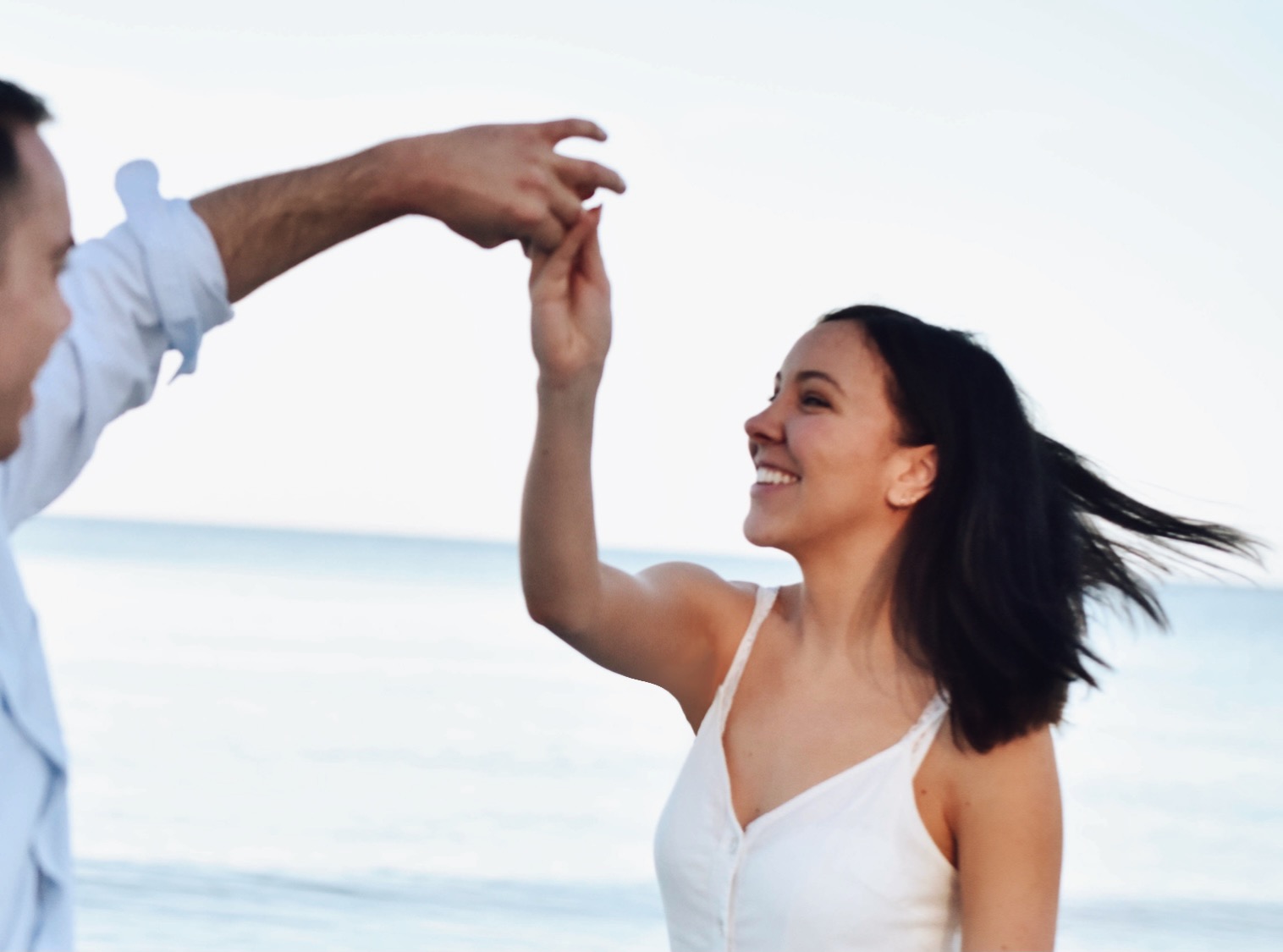 GENTRY & TARA are MARRIED!!

August 20, 2021
After their very private wedding on the beach in San Diego at sunset, Gentry and Tara had a romantic five days before returning to their home in Arizona.
⭐️ "An excellent wife is the crown of her husband" Proverbs 12:4 ⭐️ Seeing Tara's ring for the first time, the custom design looks like a crown of diamonds over Tara's head. Only GOD.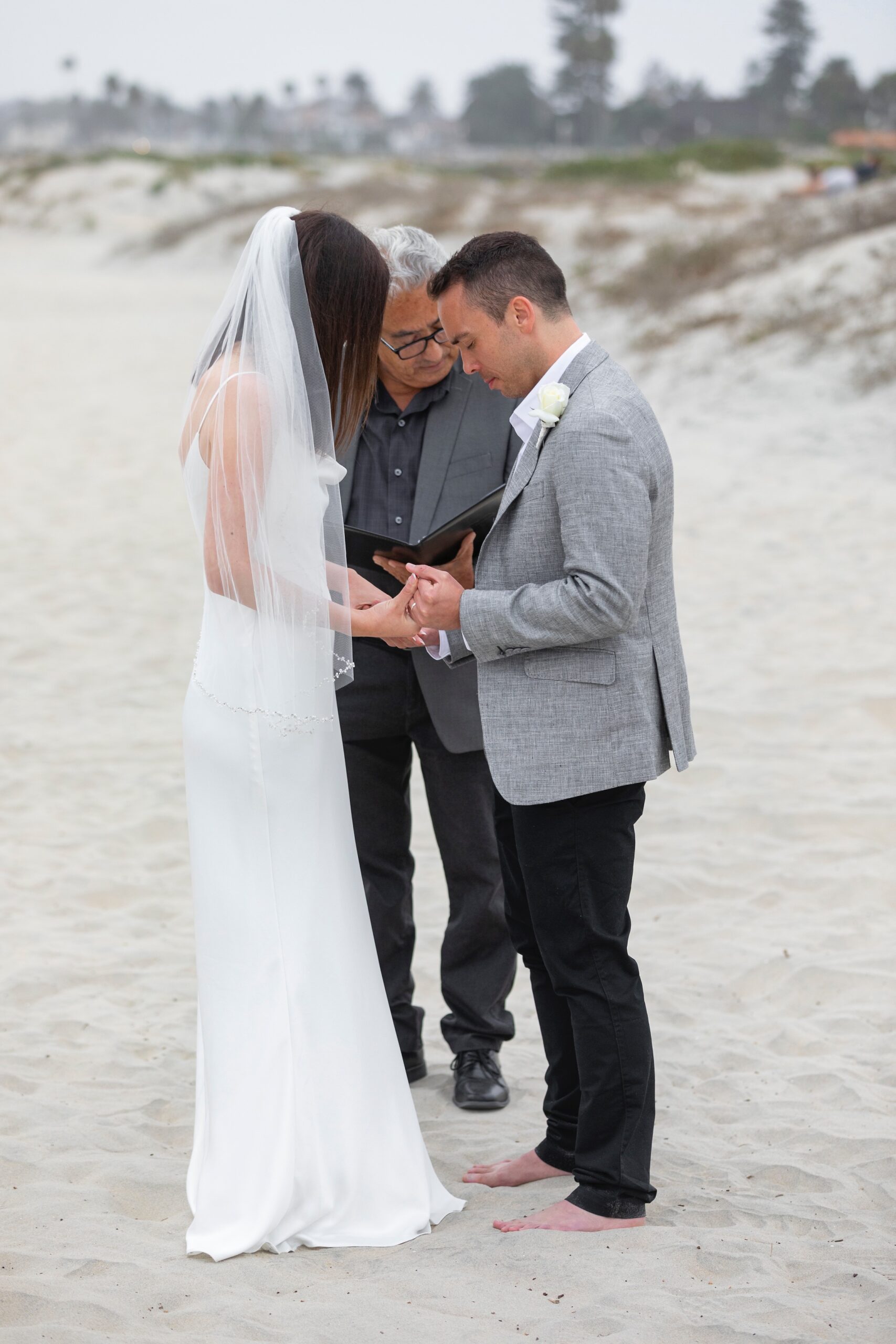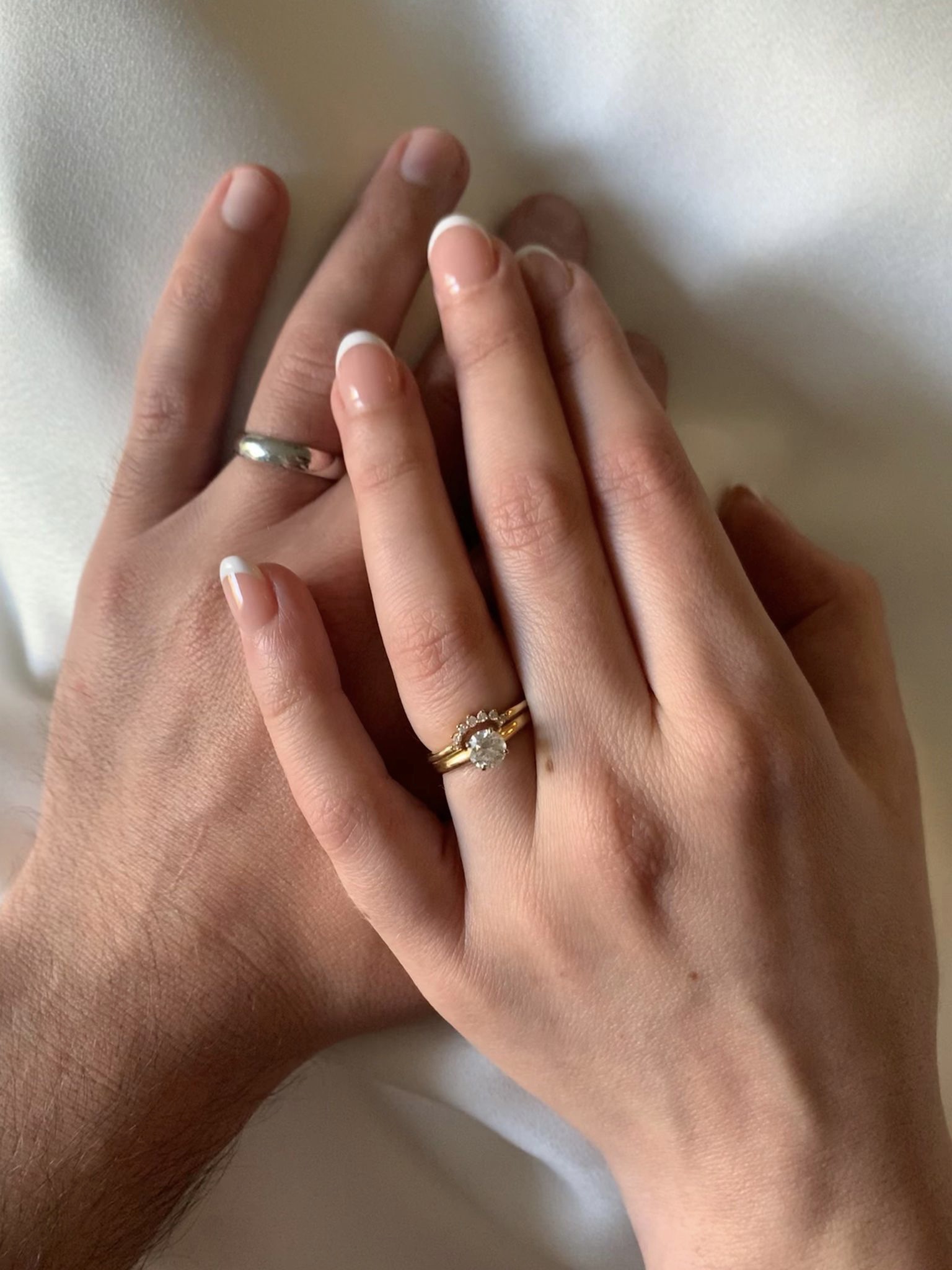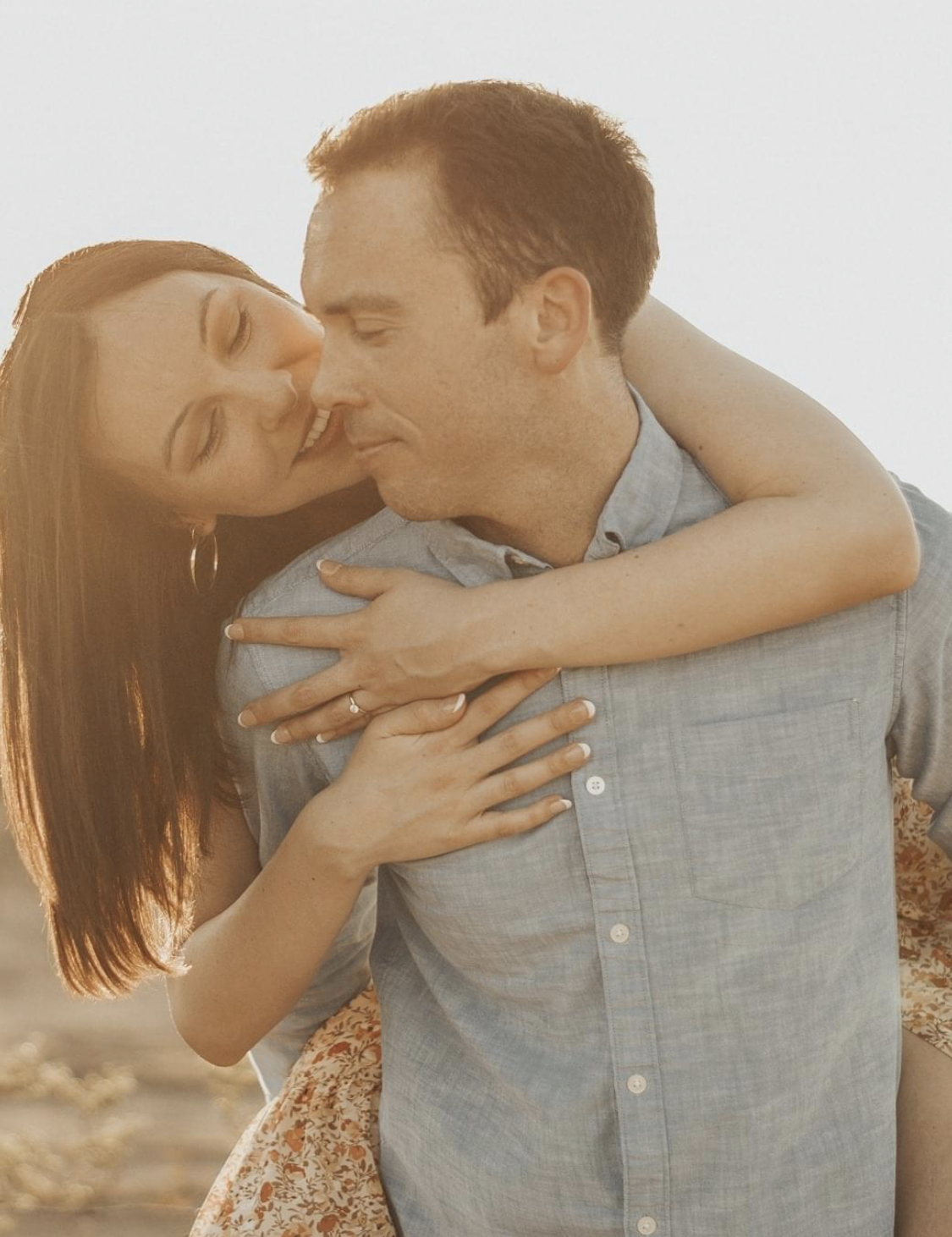 On the heels of Tara's True Life Fairytale and love story, there will no doubt be young women who falsely believe that due to traveling another path in life, that GOD is unable to bless them with a man who loves them. Few if anyone will really be moved by their story but this is simply not true.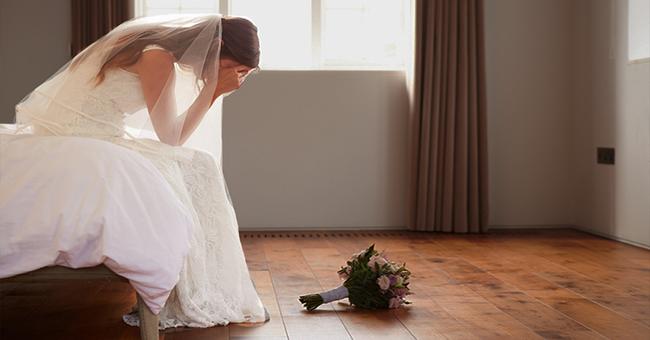 Please enjoy reading "The Heartbroken Heiress" and share both True Live Fairytales with the young women in your life!

GENTRY & TARA

August 15, 2021
GOOD NEWS Announcement: RMI's "Wise Woman in Waiting" is waiting no longer! 
From Erin: When it was suggested that I personally record the announcement, I asked the Lord "Where and how do I begin?" He took me back and back and back to 1990. I had just lost the second of two babies. My husband was gone and was living with the OW.
At the time, I thought I couldn't possibly pray for a baby because I first needed to pray for my marriage to be restored. But the Lord told me not to wait and to pray for both. I did. My husband returned in March of 1991 and a week later, my husband was given special permission to attend an "advanced" seminar and on the drive home, he said, "we need to trust God for your fertility" proving that "nothing is impossible with God."
Three months later, in June, while on a trip to visit his family in Minnesota, I realized after coaxing each of the children to "tell daddy we need to stop to use the bathroom" that of course—I was pregnant! I took the test in Minnesota and although the news wasn't at all "welcomed" as I had imagined, I was the happiest woman in the world.
One year after my marriage was restored, Tara was born in March 1992! That was 29 years ago. 
Today I am thrilled to announce that my
RESTORATION baby, Tara, is getting married.
On August 20, 2021, she will be joined, as One, to Gentry Stanley!
"A virtuous woman who can find, for her worth is far above jewels."
"Many daughters have done virtuously, but you excel them all…
a woman who fears the Lord she shall be praised."
In 2021, many daughters will get married but only one in a million will have saved herself for marriage. Tara is not just a virgin— she has remained morally pure for 29 years!!
One year after Erin's marriage was restored, after she prayed not just for her marriage but to also fill the pain of having just lost two daughters, Tara was born in March 1992! That was 29 years ago. 
After my husband left me with four young children and the Lord showed me His promise "nothing will be impossible with God" [that's on RMI's Home page because nothing IS impossible with God], I knew that this promise He gave me wasn't just for restoring my marriage but it was for everything! Everything that is right and good and everything that He lays on our hearts HE is more than able to do it because HE is God.
The Lord used homeschooling as the means, the protected environment, for this to take place and also by planting this truth and desire into my children when they were very young—by telling them stories. How thankful, how grateful I am to the Lord for giving me these allegories, first the "Wedding Clothes" and later the "River of Life" so my children could understand at a very young age the importance and beauty of saving themselves for marriage. 
I'm so amazed how Tara, in particular, was spared from ungodly influences because she has never attended any school—even though there were so many times the opposition came to prevent that from continuing "nothing is impossible with God." Even when she was mocked and pressed to know why she wasn't "going to college," she SSG "simply sought God" ready with His answer. Her resolved heart opened the door for Tara to travel around the world—sharing her testimony of saving herself for marriage and forgoing college allowed GOD to instruct her and prepare her for the life He was calling her to.
Not only was she spared from having to attend school, while I was pregnant with Tara, Restoration Fellowship was also just beginning. From the moment God formed her ears, she began hearing the Spirit of truth. Each week as I stood at the podium sharing the newly forming lessons from A Wise Woman Tara's spirit was being washed with the truth. Then as a brand new baby, I would cradle her in my arms while nursing her in the middle of the night, as I was writing each Wise Woman chapter!
A Long Wait! 
When I spoke to the Lord about Tara He reminded me, again and again, "Tara needs just one man" and that young man, Gentry, was the man Tara was waiting to find her—the one man who'd waited for her— not just morally but he saved his heart and his love for her as well. It all happened suddenly and rather remarkably.
Gentry saw a picture of Tara while she was hugging Sara goodbye. The picture was taken on July 19, 2018, as they were parting from the "living the abundant life tour." Sara's tour was ending but Tara's journey continued—traveling through 8 more countries before Gentry would reach out to her for the first time.
Let me remind you, Tara was "living the abundant life" even though she was single and wanted more than anything to be married and have children. Tara chose to WAIT on the Lord, which allowed her to "renew her spiritual strength" so she would be ready for the man GOD had chosen and the man who said, "the moment I saw her picture I knew she was the one I had been waiting for." Again, that was 8 countries later (8 means New Beginnings). After Italy, Tara journeyed to the Philippines, Japan, Singapore, Australia, England, France, Turkey, and then it was in Spain that Gentry reached out to Tara for the first time.
Their love story begins when Gentry saw Tara's picture, then sent her an Instagram message. But after some texts, communication dwindled away. Then in September 2020, he reached out again, just one more time, and had decided to let go if nothing happened. After a few more chats, communication dwindled again and Gentry left his phone number. 
Knowing nothing about any of this, months later, in January 2021, I'd asked the Lord several times about Tara's future because I began hearing for the first time "Tara will meet 'him' this year." Prior to this, I would only hear it "was close." Finally in February, after hearing this so many times, I decided to tell Tara, "I could be very very wrong but I just sensed I need to tell you what I heard."
It was in April 2021, when Tara said Gentry's name kept coming to her mind, so she told the Lord that if this was "him" that He would show her what to say and when to contact Gentry who she really didn't remember much about. *I never knew about this until months later, in July, when Tara and I met on FaceTime, and told me she met the man she was going to marry!!
Tara told me she had waited one week, and then, following God's lead, she reached out to Gentry and he replied just moments later. For the most part, Tara wanted to know what Gentry's beliefs were on EVERYTHING that mattered to her. She was amazed how everything he believed and felt was what she had hoped for in a husband (she let him talk while she listened). That's when she agreed to FaceTime to get to know him. Soon they agreed to meet face-to-face. Gentry looked for a flight but couldn't find one soon enough— so he just began driving from Missouri to Phoenix, Arizona!
Before returning back to Missouri, Gentry asked if Tara would fast three days with him so they knew what God wanted them to do next. After the fast, he said, "It's clear that we need to live by each other and since I am the man I need to come to you." Gentry immediately sold almost everything he had, packed his car, and moved to Arizona! He stayed in an Airbnb— where he'd been living until they got married and he moved into Tara's apartment to live as a married couple!
Hearing the Good News!!
When Tara and I met on FaceTime and told me she met the man she was going to marry, the very next day I met Gentry. The moment I saw him sitting next to Tara it looked and felt right! For me, there was an instant connection. I can honestly tell you it was as if I've known him all my life, and later, when they flew to Florida to meet more family, we all agreed it was just like spending time with an old family friend! He attended the same church our family used to attend and we share many of the same friends!!
How perfect are they for one another? When I shared pictures of the two of them (that Tara shared with me before meeting him), several commented that they actually "look alike." The day after we met on FaceTime, I asked Gentry in a text if he had "waited 10 years for Tara"—since I'd calculated Tara had waited about that long when she and I both thought she was ready to be married. This is what Gentry said to me in a voice note…
"It hasn't been ten years that I've loved Tara. I remember vividly being about five or six years old and just knowing that there was only one woman that I would ever love. Only one woman I wanted to love. You go through years of doubt wondering if you're doing things wrong. Many times I thought maybe there's another way of going about finding a wife but deep down in my heart, deep in my soul, I just knew I simply hadn't met her yet. All those years of longing that ended in April when I met Tara and the longing went away. I knew that I had found the one I loved my whole life. I have loved Tara for probably about 27 years. Now I know it was Tara that I loved that whole time. It's been a long time coming. It's amazing to see the Lord prove those convictions were right and prove those longings were right that it really was only one woman. It's so amazing and I'm humbled it was Tara who exceeded what I could ever want in somebody. So I'm just so thankful to the Lord."
All that I could think of when Gentry told me this and I pondered what he's said, was that this promise that I felt led to share with him, "he who finds a wife finds a good thing and obtains favor from the Lord" and Gentry replied, "Wow, that's one of my favorite verses."
Later, when connecting with Gentry's mother, this is what she texted me: "The funny thing is Gentry has told us over and over down through the years that he was saving himself. We have always been very thankful for that." Later I discovered that this is a generational blessing passed down to him from his father and grandfather—another dream and desire of Tara's heart.
If you have been reading any of the new His Princess Series, then you know that my family came from an excessive amount of monetary wealth that disappeared due to divorce, and infidelity. Gentry's family comes from a deep-rooted and excessive spiritual well, a well that never fades away and cannot be stolen!! This is what both Tara and I personally prayed for her future husband and for her future children to have for a father and grandfather.
When Tara told me during one of our every other week virtual lunches (since we live three times zones away from one another), she told me "Mom, we're going through A Wise Woman and A Wise Man, we're on chapter 3." 
---
Is it possible that you or your daughter, your son, your granddaughter or grandson, your niece or nephew could live a fairytale for everyone to witness? ABSOLUTELY. Just BELIEVE "nothing is impossible with God" and do what He leads you to do—always look for and enter "by the narrow gate; for the gate is wide, and the way is broad that leads to destruction, and many are those who enter by it. For the gate is small, and the way is narrow that leads to life, and few are those who find it." Matthew 7:13-14 If they haven't saved themselves for marriage, they are still due a True Life Fairytale Wedding once they begin to trust the Lord and walk in His ways.
Thank you all for your love and support—and for joining with me as together we agree that.. Glory belongs to Him.. who by His mighty power at work within us is able to do far more than we would ever dare to ask or even dream of—infinitely beyond our highest prayers, desires, thoughts, or hopes." Ephesians 3:20 TLB
~ Erin
💗 More than ever "I am lovesick!" head over heels in love with my Heavenly Husband!