Website Issues
and other site issues...
Before you lose it, how would you like to actually BENEFIT from this series of frustrations?? Are you ready?
First, if you're in a panic, READ, then bookmark this wonderful short lesson "How to Get Out of Crisis" that will help you get through each and every crisis so you benefit, rather than suffer through them.
.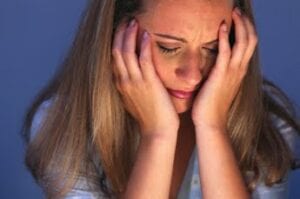 Knowledge
"My people are destroyed for lack of knowledge. Because you have rejected knowledge…." Hosea 4:6.)
.
COOKIES
You may want to clean up or clean off your cookies (which is what SAVES all your passwords) on your own computer (not on a public computer however).
Follow these instructions to clean off cookies:
1) Get on the internet and you will see the name of your "browser" at the very top, in the upper left corner of your screen (like Chrome, Internet Explorer, Safari, etc.).
2) Click on the name of your browser (like Chrome, Internet Explorer, Safari, etc.) and look for preferences.  Look for security, passwords, cookies or cache AND REMEMBER TO PRAY.
3) Often it is somewhere that deals with HISTORY that it allows you to CLEAN it.
4) If you can't find the cookies for your browser, go a Google (or other kind of) SEARCH engine typing in "how to CLEAN COOKIES" and include the browser you're using (like Chrome, Internet Explorer, Safari, etc.).
.
If you are at WORK or you are using another PUBLIC computer, access to videos may have been TURNED OFF as a protection for people going to particular sites.
If this is why you can't SEE our videos, unfortunately, once again, there is nothing we can do to help you. 🙁
If this is not the reason, then it's time to really seek God for HIM to guide you and use this as an opportunity to learn how wonderfully He leads you.
"Your ears will hear a word behind you, 'This is the way, walk in it," whenever you turn to the right or to the left'"—Isaiah 30:21
.
"God Answers All Our Prayers!"
I'm on course 1, so over the weekend I was supposed to watch the Be Encouraged videos but my computer just wouldn't take me to the videos, even though I entered the correct password and I was so sad wondering why. I didn't know what to do because I don't want to miss any of my lessons. So when I looked at the RMI page, it said if I can't view the videos, I must ask God what to do! "You must be kidding me!" I thought. But I decided to take them up on that anyway (as I had done when I didn't have a computer and internet at home and took RMI on what they said and it had worked, so I thought, let me again take them up on this).
So I prayed and asked God over the weekend, but didn't get an answer. Today (Monday), I prayed again and said, "Lord, what am I to do to see these videos? Then I went on to google and searched for what to do and guess what? I didn't see the answer 🙁 BUT, God inspired it to me while I was searching that I should try a different browser! So instead of using Explorer, I tried Chrome and bam! Aha, you guessed it! The video loaded and I watched them today! What a blessing!!!!
 It's true ladies, God answers ALL our prayers! Try it and you'll be so blown away by how true this is.
" If you need wisdom -- if you want to know what God wants you to do -- ask him, and he will gladly tell you. He will not resent your asking." (James 1:5 NLT)
Try it ladies. It really works. Our God is a God of relationship, and He's truly our Heavenly Husband. If this marriage crisis hadn't happened to me, and I still lived with my EH and I encountered a problem like this where I needed help with the computer, I would have asked my EH, right? But my EH is not here, we're separated, and my HH continues to show me that He's truly got all that I need covered. *As I continue to let go of my EH*
~ Loago in Botswana
.
"I can't login to your website."
No worries, no one can.
The reason is because all the pages that required you to login are now open and therefore you don't need to login to access them.
If you are attempting to login to the Member's Home Page to find encouragement to read then you probably have not been reading our Encourager! So begin on this page: Daily Encouragement.
Thanks for hanging in there! 
Hope we have helped—
Have a great day!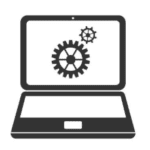 webmaster@rmiew.com