Restoration Fellowship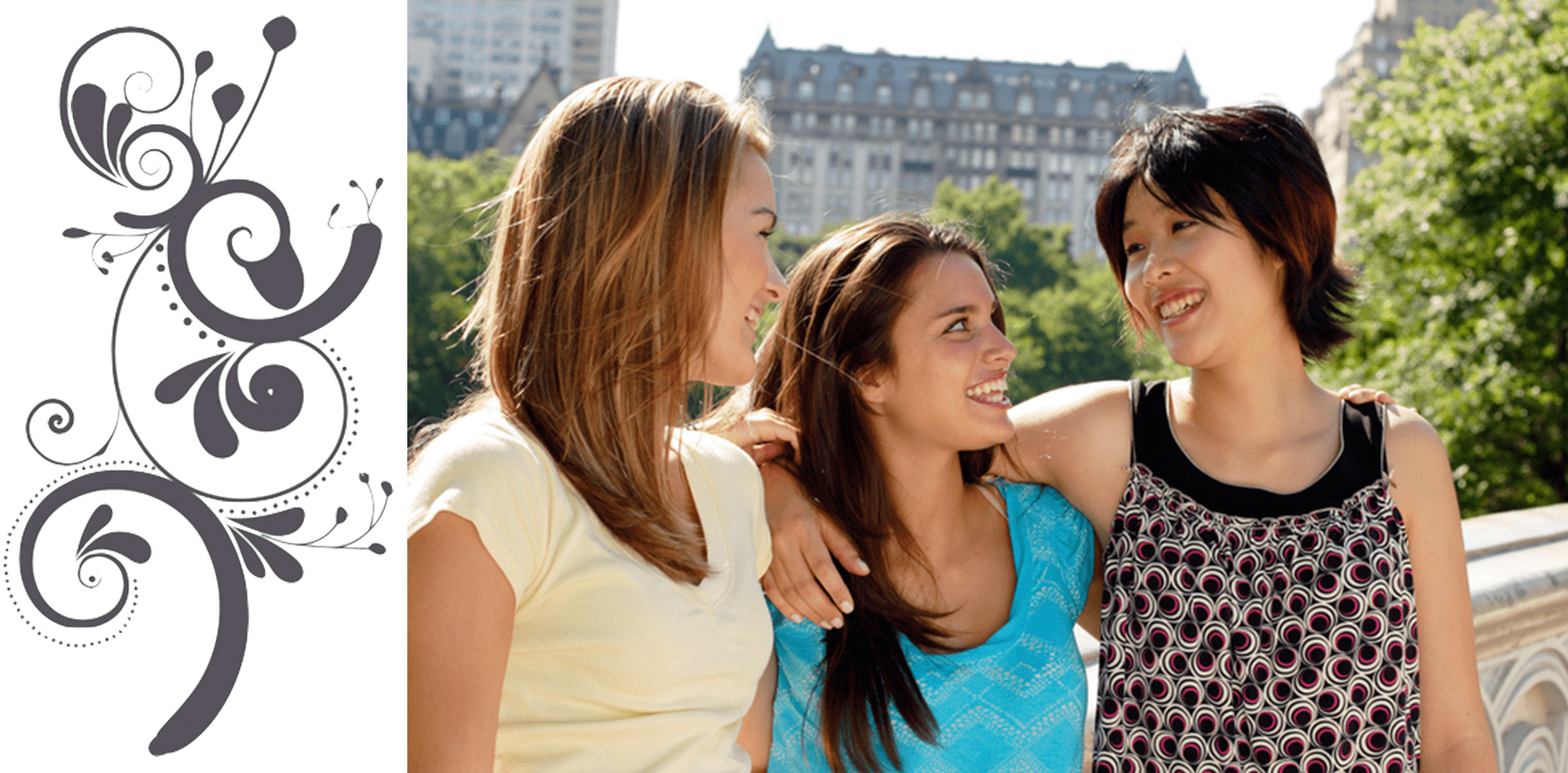 Welcome to
Restoration Fellowship
A Church without
Walls
Become a member of an internet Fellowship
—just for WOMEN 
where we help you find true
Love At Last !!

Amora Fin !!
Amor Finalmente !!
• Whether YOU call yourself Mormon, Catholic, Jehovah's Witness, AG, Baptist or another denomination you identify with.
—YOU are welcomed and encouraged to go beyond religion and find that One true Relationship with the LORD who promises to fill the void in YOUR heart and life—forever!!
• And because our Fellowship is online, YOU are welcome to come and go at any hour of the day or night to be ministered to in order to foster the most important Relationship you could ever imagine having—becoming His church, His bride!
• Since there are no WALLS you'll begin to understand the false security that many women have when attending a local church and why the church has built denominational walls.
Did you know that being a church member or choir member or Sunday school teacher doesn't mean you are on your way to heaven? The only way to heaven (especially heaven on earth) is to not only "know about" your Savior—but for HIM to know YOU as His bride —the bride He's coming back for.
Revelation 19:7 NIV—
"Let us rejoice and be glad and give Him glory! For the wedding of the Lamb has come, and His bride has made herself ready."
Ephesians 5:25-27—
"...Christ loved the church and gave Himself up for her, so that He might sanctify her, having cleansed and healed her by the washing of water with the Word, that He might present to Himself His bride in all her glory, having no spot or wrinkle or any such thing; but that she would be holy and blameless and whole."
Remember this verse that we shared with you when you began your Restoration Journey? Read it again because once you have experienced this Relationship, it will change everything!
Isaiah 54:4-6—
"Fear not, for you will not be put to shame;
And do not feel humiliated, for you will not be disgraced;
But you will forget the shame of your youth,
And the reproach of your widowhood you will remember no more.
"For your Husband is your Maker, Whose name is the Lord of hosts; And your Redeemer is the Holy One of Israel, Who is called the God of all the earth.
"'For the Lord has called you, Like a wife forsaken and grieved in spirit, Even like a wife of one's youth when she is rejected,' Says your God."
"Instead of your shame you will have a double portion, and instead of humiliation they will shout for joy over their portion. Therefore they will possess a double portion in their land, Everlasting joy will be theirs. For I, the Lord, love justice, I hate robbery...and I will faithfully give them their recompense and make an everlasting covenant with them. Then their offspring will be known among the nations, and their descendants in the midst of the peoples.
All who see them will recognize them because they are the offspring whom the Lord has blessed.
And you will say, once you've experienced this is...
"I will rejoice greatly in the Lord, My soul will exult in my God; For He has clothed me with garments of salvation, He has wrapped me with a robe of righteousness, As a bridegroom decks himself with a garland, And as a bride adorns herself with her jewels. For as the earth brings forth its sprouts, and as a garden causes the things sown in it to spring up, so the Lord God will cause righteousness and praise to spring up before all the nations"—Isaiah 61:7-11
Again, we want to remind you that He wants you to be His bride. And understand that He wants to know you as His bride, which does not mean you are trying to do good or be good in order to spend eternity with Him.
First, it is important to know where we will spend eternity. BUT, what matters to most of us is NOW, not later when we die. It's the way we feel now, the way we feel we are dying due to the pain of rejection.
Dearest, once you truly become His bride, you not only will be healed from the pain, but you will be able to FEEL and experience joy!
You're ALL I Want, You're ALL I Need, You're ALL I Life For!
The first reason we are all created is to fellowship with God. When I began to yearn deep in my soul to walk with God in the "cool of the day" like Adam did, walk with God like Enoch did and see Him face to face as Moses did, I had no idea how to do it. So I asked God to show me how, since all wisdom is from above and He will give wisdom to anyone who asks.
In my search, my heart began to change toward what was motivating me to find out how to have this type of intimacy with the Lord. Instead of wanting it for what intimacy would do for me, I found that I soon wanted deep intimacy for Him, my Beloved. I wanted above all to be the woman He created me to be—His companion! I wanted to be so close that we could fellowship together and be as deeply in love with Him (because He deserved that) as He was with me.
The discovery of precious and worthless was found when a missionary visited our church and told a story of a little girl that he had found who was living on the streets and dying. The missionary was called to leave India to come to the states. He had to say goodbye to this little girl, and he knew would it would be the last time he would see her alive. When he hugged her, he was so broken and sad when she said, "You do not need to be sad for me, because I have Jesus. Jesus is all I need. He is everything. I have everything that I need." This year was the second time I had heard the story, but this time it changed my life forever!
I began to tell the Lord that He was all I wanted, He was all that I needed and that if I had Him I had everything I needed! The more I said it, the more He became the love of my life. What I was speaking became what was in my heart! When troubles came against me, I would tell the Lord that He was all I wanted and all I needed. Immediately, whatever came against me no longer mattered, and it lost its sting and its affect over me.
This mindset changed my heart to be able to not just endure, but more than overcome the destruction that came against me (our family and my ministry) with my husband announcing he was divorcing me. It is in the midst of these kinds of crises that you will be brought to heights of joy that become unspeakable!
You will have Him as this little dying girl had Him and how I have Him now. If that were not joy enough, "and all these things will be added unto you," the little girl that was dying was healed, whole and healthy when the missionary returned. She had Jesus, and He was all she needed to live. I am not dying, though my husband just divorced me a month ago, and I am now the single mother of six. But I, too, have Jesus and He is all that I need to live the abundant life!
I hope that this first chapter has increased your thirst and desire to have more of Jesus—to know Him intimately as He becomes everything you want and need. You do not need to let go of anything but simply do what God led me to do. Begin right now to tell Jesus that He is all you want, He is all you need and if you have Him you have everything. When trials come against you say these words over and over again until what is happening (or what has happened) no longer matters.
Say these words when you wake up every morning and when you lay your head down on your pillow at night. Say them out loud, in your heart and when you go into your prayer closet.
When your head knowledge becomes a heart condition nothing will hurt, nothing will bring you to fall apart, and nothing will shake you. If you are hurting, if you are falling apart, if you are shaken or trembling then you need more of Him. Precious one, more of Him is not found in reading about Him in your Bible, quoting Scriptures or rebuking the devil. It is found in intimacy with Him.
★★★★★ REVIEWS
★★★★★
When we were girls my friend told me that she always needed to be in love with someone (meaning a boy) in order to feel ok. And this was our life. We chased after men and they rejected us and then we could feel the pain but as long as this was the pain because "of love" we thought it was all right. How sad! We actively chased pain and rejection. I could sense somewhere deep inside of me this was not the way we were supposed to live, but we did not have any "older woman" to lead us and show us how to fill the void in a correct way - HIM. Yes we went to church every day and prayed a lot, as there is this spiritual hunger in every woman and girl, but the true relationship of crazy Love was missing and so we tried to find "love" there, but just pain and rejection were to be found.
Now with this understanding of my RJ, I could feel such a freedom rising inside of me. No one can fulfill desires of my heart but You my sweet Lover. ~ Esther in Poland
★★★★★
I was a basket case when I started this RJ with the Lord. Now, I love spending time with Him, letting Him love me and comfort me. I no longer feel unloved and I no longer feel ANY pain from being a rejected wife. ~ Donna in Maine
★★★★★
The moment when I knew that no matter what I am loved by my Creator, and that He will always be my Husband, I felt like dancing in the streets!!! My heart skipped a beat, and His Joy, His Love, His Peace is like nothing anyone or anything could ever give me!! ~ Heather in Massachusetts
★★★★★
God wants us to live our lives abundantly but I think mostly our perception of what abundance is may be rather off. It is not the accumulation of possessions. Some people have everything u can think of but are still desperately unhappy. No, it's living in his abundant love, that no matter what you have or what you get that it will be enough for you. That is what living in His presence is all about.
Abundance means overflow when you are overflowing then you can also give out of the abundance of your heart. Not only material matters but also, and most importantly, matters of the heart. The joy we have in the Lord can be passed on to someone else, we owe it to Him to see to it that others also experience His love, mercy, and goodness.
Ultimately living the abundant life turns out o be not that which you came to this Ministry for. You might have thought having your loved one back is what would make your life whole again. But it is living the life that He intended that will make your life whole again.
This book is not about giving up it is about surrendering... surrendering your life and everyone else who touches your life to Him. It is about living a fuller life so that the fullness overflows and you can through His Spirit enrich the lives of others.
This book will show you the ways He has always come through for those that BELIEVED and TRUSTED in Him. You can also only really start trusting someone when you know a great deal about that person. This book will teach you more about Him and who He is.
There are so many books that teach us so many things ..but none of it matters if we are not taught how to live life abundantly. Self-help books teach you how to help yourself but this book teaches us How He helps us.
This book is not about you, its all about Him. When we started this journey we were focusing on what we wanted. Then we come to realize its what He wants. You get to understand His ways a lot better through Michelle's personal experiences and can put yourself in many of those scenarios. So that one day you too can write a book.
Living the Abundant Life is all about living victoriously no matter what the circumstances are that you are faced with. That eventually everything will turn out for good. No matter how bad it seems. That even though you are backed against the red sea ..there will be a path opened up for you. By Him and only Him. No-one else can do this for You only He can and He will.
You will find that God not only works on your marriage during this journey but He also works in your life. Dreams that you may have had even as a child He brings to fruition. By the power of His outstretched hand, He can do all things. Be amazed and be astonished it is happening all around you right now.
This book gives us guidelines as to why certain things are happening to us and also how to handle situations. Especially the situations that seem unfair to us. God uses these situations still for our benefit. But only if we ask for His guidance and do not go off by ourselves doing what we please. Embrace living the abundant life through Him you will never be ashamed.
As I have gone through most of the chapters in this book and have seen the changes in myself where the things that were important on my journey at the beginning seems far less important now. I have truly discovered more and more who He really is and more so How God works it is absolutely fascinating to read the trials that Michele has gone through but how she is the one that has come out victorious. Oh Heavenly Husband, You are faithful. ~ Mercy in Botswana
What's important to understand is that it's not knowing more "about" Him, as most churches focus on. You and I don't need more history about Him, but to know Him personally, which will mean He knows you too! And the best way, the easiest way, the way most women find Him like this is by reading Finding the Abundant Life. It's free!