My HH "Heavenly Husband"
YOUR Husband is your Maker

Becoming His Bride—His Church
LoveAtLast.org
.

"'For the Lord has called you, Like a wife forsaken and grieved in spirit,
Even like a wife of one's youth when she is rejected,' Says your God.
"For YOUR Husband is your Maker, Whose name is the Lord of hosts;
And your Redeemer is the Holy One of Israel,
Who is called the God of all the earth.'"
—Isaiah 54:6, 5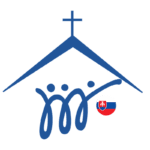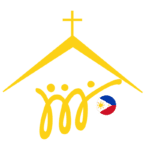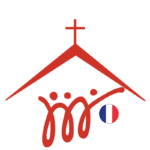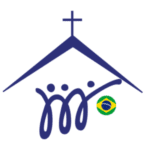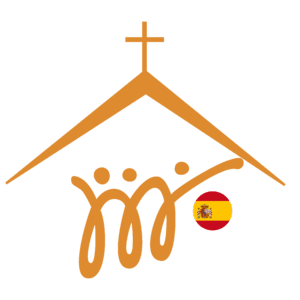 Just about every pastor would agree that when Jesus comes back for His Bride, His "Church"...
He is NOT coming back for a building.
May I ask what or who is He coming back for?
Right, not a church building—He is coming back for YOU!
"Fear not, for you will not be put to shame;
And do not feel humiliated, for you will not be disgraced;
But you will forget the shame of your youth,
And the reproach of your widowhood you will remember no more.
"For your Husband is your Maker, whose name is the LORD of hosts; and your Redeemer is the Holy One of Israel, who is called the God of all the earth. For the LORD has called you, like a wife forsaken and grieved in spirit, even like a wife of one's youth when she is rejected, says your God"—Isaiah 54:4-6
Even though we began calling RF "Restoration Fellowship" a "church without walls" because it was a virtual church without walls way back in 2005, we began to understand that our Restoration Fellowship Members ARE His church—the women themselves are His church, His bride. Women, who decided it was time to tear down the walls in their lives.
Now we have proof, not only in our own lives—but based on each of our Restoration Fellowship Members who are each living these truths with our whole hearts.
Become His bride and your HH will soon become everything you'll ever want or need, too!!
Every single one of us has been "forsaken," "grieved" and "rejected" by our earthly husbands, just like you have.
Yet, the more we learned we are His church, we are His bride, the more each of us was able to experience His LOVE for ourselves.
We were able to let go of everything—all our burdens and fears!
With our hands and hearts free we took His hand in both of ours—and He became our HH "Heavenly Husband."

Let go of everyone and everything—
Take His hand in both of yours!
"...just as Christ also loved the church and gave Himself up for her, so that He might sanctify her, having cleansed her by the washing of water with the Word, that He might present to Himself the church in all her glory, having no spot or wrinkle or any such thing; but that she would be holy and blameless" —Ephesians 5:25-27
He gave Himself up for, His bride. It is YOU who He wants to sanctify and cleanse from all the pain and shame of your past. Shame that was done to you and shameful things you fell into yourself. Experiencing His love will make you new, holy (which actually means "set apart") and blameless! How wonderful is that?!?!?
The "church" has become just another "religion" rather than being the loving "relationship" He longs to have with each of us.
"Therefore the LORD longs to be gracious to you, and therefore He waits on high to have compassion on you. For the LORD is a God of justice; how blessed are all those who long for Him"—Isaiah 30:18.
Christians stopped longing for HIM.
For our relationship with our HH "Heavenly Husband" to grow, we cannot and should not just meet with Him on Sundays and maybe Wednesdays. We shouldn't ruin our experience of knowing Him intimately by adding any rules or tasks to a check-off list, like reading the Bible. Reading His Word, you need to understand are His love letters to you. When you realize this it will make you yearn and thirst for Him. "As the deer pants for the water brooks, so my soul pants for Thee, O God." Psalm 42:1.
Love At Last
We long to help you treasure your RELATIONSHIP with the Lord, Who is not just your Savior. We want to encourage you to really feel like a bride, His Bride, and experience Him as your Husband. We encourage you to read the lyrics of this Love Song.
My Love has come along
My heart was wrapped up in clovers
I found a Dream, that I could speak to
The night I looked at You
I found a Thrill to press my cheek to
A Dream that I can call my own
A Thrill that I have never known
Oh oh for You are mine At Last
Oh and then the die was cast
And here we are in heaven
A Dream that I can call my own
I found a Dream, that I could speak to
I found a Thrill to press my cheek to
And here we are in heaven
A Thrill that I have never known
You smiled, You smiled
for You are mine At Last
Oh and then the die was cast
To help you feel His love, we encourage you to download this MP3 file of a song that you can sing to your HH "At Last" to listen throughout the day.
When WE really
feel
like His Bride and enjoy ongoing fellowship with Him all day, every day, our faces will glow!
"I sought the Lord, and he answered me and delivered me from all my fears. Those who look to Him are radiant, and their faces shall never be ashamed." Psalm 34:4-5
With our faces reflecting His love, when we speak to others, we can't help but share His love, speaking to others about what He is doing in our lives, which is what "witnessing" really means. And when we do, because of the excitement in our hearts, without even trying, we will be encouraging other women to also become His church, His bride.
"Once I knew the Lord as my Husband, God began doing miracles with my relationships in my family - I'm able to share with my Mom about how we come to know God, as our Lover, Friend, Lord, King, and Husband, and she is enjoying it (at the beginning she was very against it and thought that I'm getting crazy— because nobody knows God in this way in my family).
"A year ago, when I let go of my church and began to translate the RYM book and I told my family about it, everyone was condemning, criticizing, and scoffing at me, nobody understood that He called me to be set apart.  But now, a year later, the situation is so calm. Nobody laughs, nobody is challenging, even my dad always asks me if I have some work I have to finish. I am happy that I am able to help and passed through a hot furnace, which was very hot, but now I see only His blessings, His peace, and joy in my restored relationships with my entire family."
To help you overcome this tremendous hurdle, take a moment to read the Testimonies of all the women who Found the HH "Heavenly Husband."
What is also very helpful is this lesson from Course 2 Heavenly Husband to really know Him as He longs to be in your life! 
Remember, "For where two or three have gathered together in My name, I am there in their midst"—Matthew 18:20 This means that if you want the Lord to enter your house, your workplace, and everywhere else you know His peace and presence it needed, as His bride He will be right there with you once you are His bride!
Everywhere you go HE will be with you, next to you—and this means you will also begin having "church" everywhere!!!!
Isn't that what the Lord said to do?
"And He said to them, 'Go into all the world and share the Good News to all creation.'"
Wasn't it "Good News" when you heard and later experienced how much the Lord LOVES you?
Do you have more QUESTIONS?
Take a look at our Q&A that should help 🙂
Or, if you prefer, you can simply begin taking our most
LIVE LIKE A BRIDE!
Begin to have JOY instead of Sorrow by