Dear Bride,
This book is something I've worked on for a few years.  For years I've wanted to finish it and add it to our website, so rather than wait, withholding even one chapter that had the potential to encourage someone who is currently suffering—I am excited to share it with you now.
"There is one who scatters, and yet increases all the more, and there is one who withholds what is justly due, and yet it results only in want." Proverbs 11:24
Assuming you've read How God Can and Will Restore Your Marriage, you will again notice, that I began this book using the RYM as the foundation—primarily due to all the healing scriptures and their truths.
This is an ADVANCED FREE Course
To get a taste of this book and the blessings of both please look for the chapters below marked with the 🌱 indicating this is a chapter suitable for newly growing brides—enjoy!
Our "Advanced Living Lessons" are open to: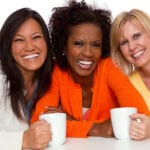 Our Partners because as He says, "Where your treasure is, there your Heart 💖 is also"!
Open the Windows of Heaven over your life, tithe, and Become a Partner!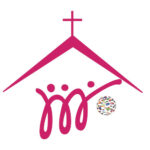 Our Restoration Fellowship Members who have both TRUSTED their Heavenly Husband to be their Spiritual Leader and shown Him by LETTING GO of their Church. 
Do you feel you "have everything"? Do you really have Him to the point that if He removed everyone and everything your heart would still burst with joy? If not, be sure to read each of the Abundant Life books.
"Now to Him who is able to do far more abundantly beyond all that we ask or think, according to the power that works within us..." Ephesians 3:20
"The thief comes only to steal, and kill, and destroy; I came that they might have life, and might have it abundantly." John 10:10