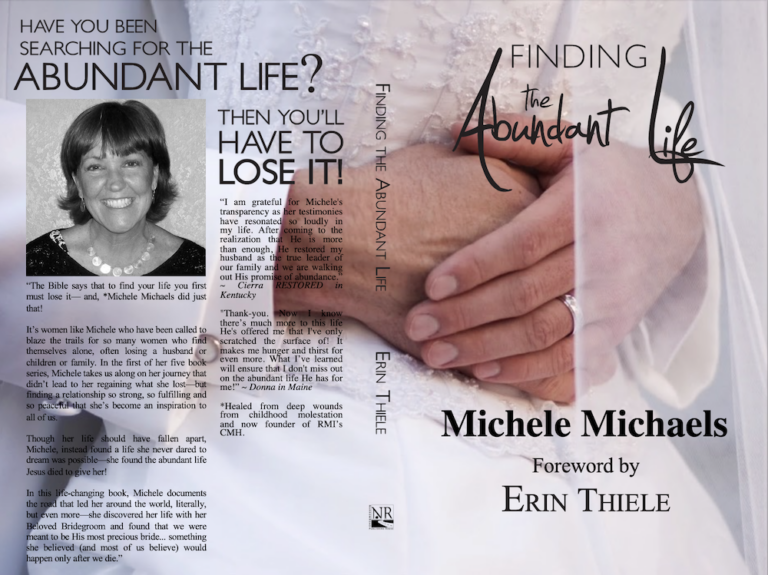 "The thief comes only to steal, and kill, and destroy;
I came that they might have LIFE, and might have it ABUNDANTLY"!!!
"The thief comes only to steal, and kill, and destroy; I came that they might have LIFE, and might have it ABUNDANTLY"!!!
Dear Bride,
We are very excited to share with you this life-changing course, Finding the Abundant Life, which we believe you will greatly benefit from as much as we all did reading its truths as part of our RMIOU minister training. Reading through it helped each of us gain an even deeper relationship than we've previously had with our Heavenly Husband and the freedom and joy from being His bride. 
As you begin to read each chapter, you'll see a lot of what you've already learned in many of our courses and what has helped Encouraging Women to focus on—due to what you'll see begins to unfold in this life-changing book.
Embracing your Heavenly Husband does not mean you no longer want your marriage restored—especially if you aren't seeking a restored marriage. What God gave Michele, what He will give you, are the
desires of your heart! This is the Abundant Life you will find!
Just below the chapter link and the Journal link that will help you are the #Tags that will take you to the Encourager blog that can act as your Fellowship. 
Be sure that you ENJOY this time as a special honeymoon for you to become better acquainted with your Beloved. Don't do it as just a course, but a retreat for the two of you to attend as a couple 🙂
May today will be a turning point in your life. 
Much love to you all!!
INSTRUCTIONS 
Be sure to first READ the Chapter and then stop to ponder— letting the Lord speak to you. Ask Him questions, tell Him how you feel, ask Him what He wants to teach you and what He wants you to take away from reading the chapter. Then pour your heart into your Journal, coming away with all He has for you—helping you experience Him and His Abundant Life to the fullest!
Lastly, maybe even the following day, CLICK ON the #FAL under each chapter to read how the chapters ministered to other women, like you!

To prepare your heart and in order to really feel how close your Heavenly Husband is to you, we'd encourage you to download this MP3 file of a song that you can sing to your HH and do this each time you come in to read a chapter or anything throughout the day. "Anyone At All."
Testimonies of Discovering HH LOVE Songs  ★★★★★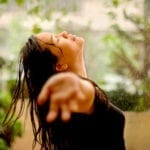 If this chapter or singing this song to your HH has blessed you, we'd encourage you to submit PRAISE to Encourage other women to experience her HH too!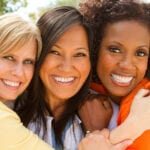 Since this FREE Course was provided by our partners,
we ask that conclude this course by writing a short thank you note:
---