The Lord is my Shepherd, I shall not want. He makes me lie down in green pastures;
He leads me beside quiet waters. He restores my soul. —Psalm 23: 1-3
To get a taste of these living lessons, please look for the chapters below marked with the 🌱 indicating this is a lesson is suitable for newly growing brides—enjoy!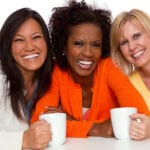 Thank You Partners because as He says, "Where your treasure is, there your Heart
is also"!
Open the Windows of Heaven over your life, tithe, and Become a Partner!