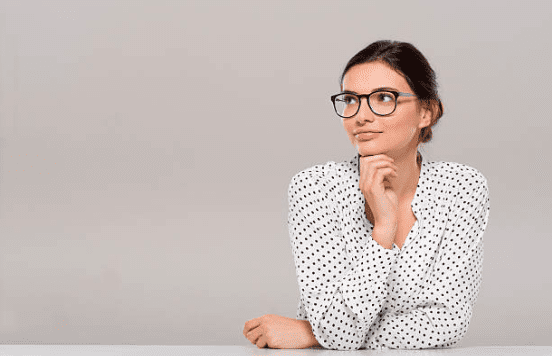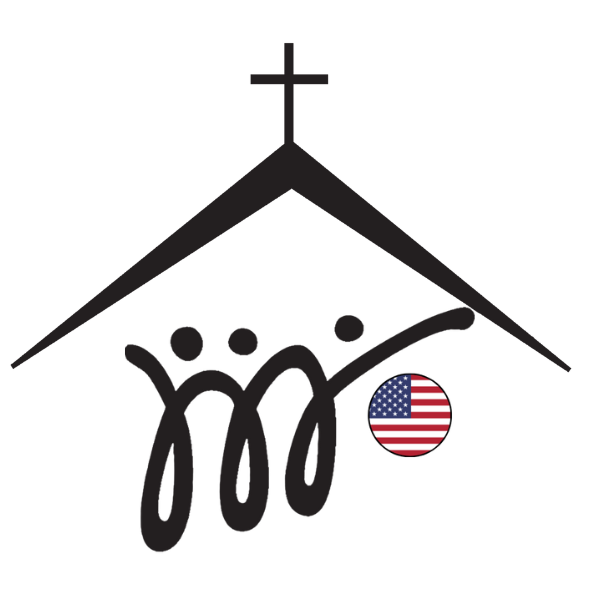 Something to Think About
"Many will say to Me on that day, 'Lord, Lord, did we not prophesy in Your name, and in Your name cast out demons, and in Your name perform many miracles?' And then I will declare to them, 'I NEVER KNEW YOU' depart from Me you who practice lawlessness"—Matthew 7:22-23.
From Erin: Years ago I explained this principle and concept of the difference in knowing Him.
While traveling through Asia I met a woman who couldn't understand this concept. So I explained, "Before I came here to Singapore, you felt you knew me based on reading my books and watching my videos over and over. So, when I arrived at the airport you recognized me immediately and felt such love for me that you ran up and hugged me.
However, it wasn't until I was able to spend time with YOU, listening to you, ministering to you personally that I began to know and love you. And now, since our time spent together, our relationship is so much different and why you are so encouraged and at peace—full of joy.
"**This is why it's not learning more "about" the Lord, but allowing Him to know you personally because you'll also be able to experience His love for you."
This is our goal in Restoration Fellowship.
Each week on Sundays, Restoration Fellowship sends out Weekly Messages or s book we are reading together and discuss.
Each week, Erin and other Ministers share more about what He's taught them personally and what has helped them walk with Him moment by moment, day by day—so their life is joyful and is able to touch other lives.
Though the weekly messages are powerful and thought provoking, the most important part of each message, is that these truths give us the tools and the encouragement to make a date to discuss these things with our HH. So, just like women began meeting and knowing Erin personally and her knowing women personally, you will have this opportunity to get to know the Lord as your Husband—and allow Him to know you!
But WHY a "church" without walls?
In May 2005 our Restoration Fellowship became a "Ministry for Women Only." Only a few months later, women from around the world began writing to tell Erin that they considered her as their pastor and that Restoration Fellowship was their true "church" in every sense of the word.
Feeling a bit uncomfortable, Erin spoke to her HH about this and He reminded her of John 21:17 where He said to Peter:  "Do you love me?" so he answered, "Master, you know everything there is to know. You've got to know that I love you." Jesus said, "Feed my sheep."
That's when the focus of Restoration Fellowship shifted to making sure women were spiritually fed daily—not just weekly or bi-weekly as most "churches" feed their flock. And it was from being fed DAILY, through our Encourager blog which we offer to everyone, not just RF Members when we saw so many women begin learning about His love, about having a HH and learning how His principles really worked.
That's when we saw the enthusiasm change—more women began to desiring an even greater and deeper and more personal relationship with the Lord, a Heavenly Husband who was by their side, not just up in heaven looking down from above. That's when more women understood that He is calling each of us to be His bride! And that's when more marriages to earthly husbands were being restored too as we see over and over in the #RMT posted each Saturday! Read them for yourself to see what He does when He is first in our lives and hearts!
It was through Restoration Fellowship where women, who were like-minded and falling in love with their HH and His Word, began to help strengthen each other's commitment and ability to travel along their Restoration Journey. And also— to help each woman learn how to travel with their Husband holding their hand, guiding each of us—thus strengthening our relationship with Him even more!
Very soon our RF members said their friends and their family began to comment on the joy they saw on their faces and positive changes happening in their lives. And in response, our RF members began to share that the change happened when they were spiritually fed the truth and His promises daily, and that through this they understood even more that they were His church—His bride that He is coming back for!
Becoming His Church, His Bride, we believe, will also help us begin to tear down our own walls that we built to protect ourselves, and what has walled everyone else out: family, friends and our husbands.
Becoming His bride, experiencing His love, is how we can easily begin tearing down the walls of our heart—so that others around us can feel our love, due to the love we are getting from our Heavenly Husband!
It was through RF that women also learned about tithing to their new storehouse because RF was where each was being wonderfully spiritually fed: nourished and strengthened—usually for the first time in their lives!!! And that is what led to the devourer being rebuked, so the blessings would flow—like more and more marriages being restored.
"Being part of this internet Fellowship has helped change in the short amount of time that I have known it. My life has changed so much in this past week more than it has in the past few years combined." Author of Erica Kramer.
"I just wanted to let you know that what God has put into making this fellowship possible has really been a true blessing to my family and I. I have finally found my one real true love and that is my Lord Jesus Christ! I just can't express the joy that I feel right now with everything (I am in awe)"  ~ Victoria
During my Restoration Journey, I moved back home to my parents due to financial problems I was suffering from. I  soon let go of my church. This caused many conversations with my parents about not going to church. But they were seeing the changes He was making in me. I lived with my parents for about 2 years and during those 2 years, He allowed me to heal more and more AND He also healed my parent's hearts too. He filled my heart with love and peace and I longed for more and more time with just Him!! ~ Leslie
Though you may still be attending a local church, there is no doubt that your church failed to spiritually feed you the truth, just as our "church" failed us. Our local "church" did NOT give us what would have prevented our marriage crisis, which is why our marriages failed too—and why He led us to find RMIEW. We came here spiritually starved, we each watched our lives and futures began to die a slow painful death. Until we came here and began being spiritually fed the truth.
Yet even worse than withholding the truth about marriages, "churches" focus on religion, not the relationship with Him that we need. In other words, religiously doing things and religiously following rules. Instead, what changes us and changes others, is when we experience the true love that only HE can give us and when we automatically begin to change and be cleansed from the inside out. So we can not just follow Him (instead of following rules) but walk side-by-side with Him holding our hands and sometimes carrying us when our journey gets too difficult.
This is not the focus of today's "church." Because of this, the "church" has built denominational walls that separate believers. It's only when we each tear down our own denominational and religious walls that we will see what He has for each of us. Once we turn our focus to having a loving relationship with Him, He will begin to tear down the walls of our hearts. We simply need to begin to focus on Him and Him alone—thus changing our lives and the lives of everyone around us.
* And this is why GOD made this startling statement about the organized church in Revelation 2:4: "But I have this against you, that you have left your first Love."
Restore Ministries' goal has always been to encourage each woman to be spiritually fed and spiritually strengthened with the truth—and to build YOU up spiritually. Then when you are spiritually strong enough, overflowing with the truth and His love, He may ask you to return to your former "church" members who need Him as much as you did and always will.
That's what one of our newly restored women is doing.
"My husband let me back and now I have started attending church again. I continue focusing on my relationship with the Lord. It is true what Erin says, that restoration is very difficult 🙂 so having Him is more important now. I thank you all for all your support and encouragement."
~ Valerie in Illinois RESTORED
RESTORED Testimony "He Used YOU to Change My Life!!"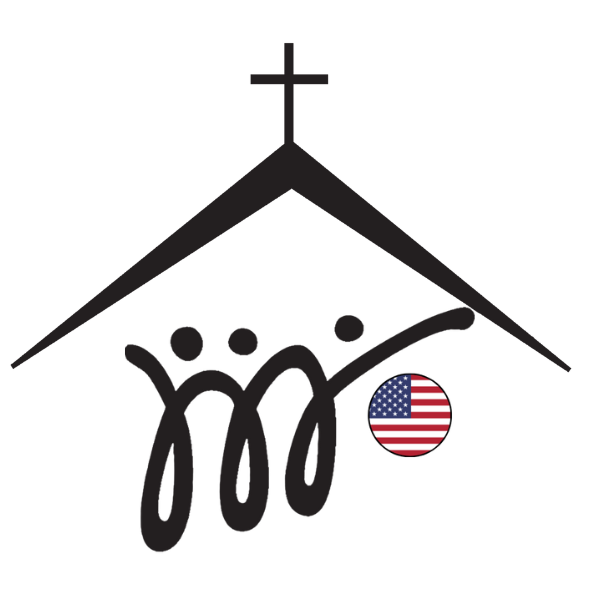 Imagine being His Church & without any Walls
The decision is yours. So many women from all over the world have made Restoration Fellowship where they, as His "church" His bride, gather and come to be encouraged. Some came because they could not find a good church in their area, or because their husbands who lived at home did not go to church, or simply because they found that they began growing in their relationship with their Heavenly Husband through RMI's Encouraging Women and wanted MORE.
Another reason women want to learn how to be "His church without walls" is that thankfully more and more women care about helping others and are willing to help SAVE and RESCUE women. After leaving and letting go of their church, and coming to us to be trained and equipped, they now have a new purpose and career plan for their lives. RMIOU
So it's finally time to officially invite YOU to join Restoration Fellowship and become a member. What is most important is where the Lord wants YOU to be — so STOP right now and ask Him and then let Him lead you.
Here are a few testimonies that can help you overcome your fears from other Restoration Fellowship Members:
Spiritual Milestone #4: Letting Go of Your Church ★★★★★ Testimonies
Spiritual Milestone #5 Fellowship with HH - How I Spend My Sundays ★★★★★ Testimonies
Spiritual Milestone #6 Why I Joined Restoration Fellowship ★★★★★ Testimonies
Spiritual Milestone #7. Becoming HH bride: Testimonies of Finding My HH "Heavenly Husband" ★★★★★ Testimonies
Singing HH LOVE Songs ★★★★★
Once again, as we've said over and over again, always ask the LORD about each and every decision you need to make and then watch your life take on a new and blessed appearance! This change will not only affect your life, but all the lives that touch yours: your children, your husband or former husband, your siblings, your parents, (former) in-laws and even the people at your workplace.
Everyone needs more of the Lord in their lives, and the more of Him that you and I have, the more it will overflow into the lives of those whom we love and will draw others around without us ever saying one word!
Romans 10:9-10 says that "if you confess with your mouth Jesus as Lord, and believe in your heart that God raised Him from the dead, you shall be saved; for with the heart man believes, resulting in righteousness, and with the mouth he confesses, resulting in salvation."
The main objective of RF is help bridge the gap between attending a typical "church" to FULLY becoming His bride. By us "assembling together" in the same way the early church came together—expanding to encourage others around the world, online—we are each learning more, growing more, and becoming much more intimate with the Lord as His bride.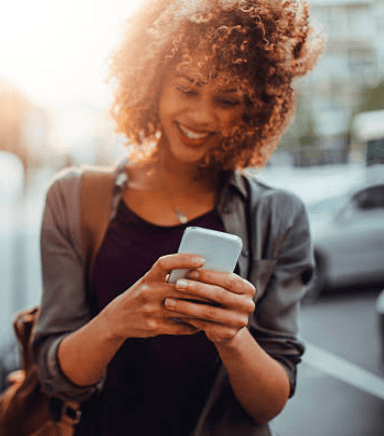 Don't wait... JOIN RF NOW
QUESTIONS & ANSWERS
Restoration Fellowship
Questions & Answers
Question #1 What about the church I attend right now?
Does your church agree with your desire to restore your marriage? Most likely not, so that means to remain and not go along with their beliefs is actually rebellion. Yet, even if they do agree in restoration, what did they give you to prevent your marriage falling apart, and what have they given you to show you how God wants to restore your marriage?
And if they ARE for restoration, are they currently teaching and preaching what would and should have helped PREVENT your marriage from collapsing? If not, think of others in your church who will ultimately face the same devastation you've faced, and love others enough to leave in order to get trained RMIOU and later, come back to your church (and other churches in your area—thus tearing down denominational walls) as a Marriage Ministers and help others.
If your church isn't currently sharing the truth with you that could have prevented your marital crisis (knowing there is an epidemic of divorces that even worse in the church). It means your church is spiritually starving her people and it's what most churches are guilty of, which is what God says in the last book of the Bible, stating the reason for this atrocity.
Speaking to the church He said "But I have this against you, that you have left your first love" —Revelation 2:4
However, if you find a closer, more intimate relationship with the Lord (which is only accomplished, like any close relationship, alone), and the best place is not in a group gathering together, but in your own home, being taught by the Lord Himself (just as you hope will happen in your relationship with your husband. As long as he divides his time with the OW and you, how can you two become close?).
So again, please be honest and realize that your church didn't teach you what you needed in order for you not to "drown" in lies, which led to your current marriage crisis. They didn't spiritually feed you, so you became "poor in spirit" starving for the truth—which you have been learning from us.
This means that if no one, not one person from your church cares enough about others, to learn and return to teach others and/or rescue others from drowning and starving, your church will continue to lose marriages and the families will continue to be destroyed.
Isaiah 6:8— Then I heard the voice of the Lord, saying, "Whom shall I send, and who will go for Us?" Then I said, "Here am I. Send me!"
If you meant those words, take a step of faith and look into RMIOU
Question #2 Do I have to convert?
No. There is no perfect church or denomination and the denominational walls are what cause division within the church. Since you are a "church without walls"  then there also is no doctrine or set of church rules you need to agree to or follow. You will find that once you know the Lord personally, as intimately as the rest of us have come to know Him as our HH, you naturally, without effort, simply change from the inside out.
You may not realize you have changed, it will be your family, friends, and coworkers who begin to notice the glow on your face and the joy they hear in your voice.
Question #3 Is RF a church as I've known a "church" to be?
RF is NOT a "church" but a fellowship of believers. The Bible clearly refers to US as His church—and we're not a building—but are individuals. And, as a group of believers we gather together, with His name on our lips, and therefore where He says He will be there in our midst. "For where two or three have gathered together in My name, I am there in their midst"—Matthew 18:20
RF is fulfilling the verse that so many people use to PROVE that we must be part of a local CHURCH.
Hebrews 10:24-25 "and let us consider how to stimulate one another to love and good deeds, not forsaking our own assembling together, as is the habit of some, but encouraging one another; and all the more as you see the day drawing near."
KJV 25 "Not forsaking the assembling of ourselves together, as the manner of some is; but exhorting [encouraging] one another."
Again, RF is NOT a church, YOU are His Church (who He is coming back for), He is the Bridegroom, we His bride. RF is the "fellowship," the "assembling together" set up to ENCOURAGE one another to put HIM first and to become His bride AND where we speak of Him, due to Him being the Lover of our souls, which means He is with us in our midst!!
And by having this relationship with the Lord, something you do everyday throughout the day, you will not be able to keep quiet and will continually be bringing Him up in every conversation, everywhere you go. This, too, means you are assembling together.
"For where two or three have gathered together in My name, I am there in their midst"—Matthew 18:20
Once again, read the testimonies that can help you overcome your fears from other Restoration Fellowship Members:
Spiritual Milestone #4: Letting Go of Your Church ★★★★★ Testimonies
Spiritual Milestone #5 Fellowship with HH - How I Spend My Sundays ★★★★★ Testimonies
Spiritual Milestone #6 Why I Joined Restoration Fellowship ★★★★★ Testimonies
Spiritual Milestone #7. Becoming HH bride: Testimonies of Finding My HH "Heavenly Husband" ★★★★★ Testimonies
Singing HH LOVE Songs ★★★★★
And the way we handle "exhorting" (which translates to "encouraging") it naturally happens and begins with our DAILY Encourager blog.
Question #4 How can remaining in my current church be so bad?
One principle that we need to share with you is one that the Lord showed us based on this verse from Romans 13:1, especially for those who belong to a church.
"Every person is to be in subjection to the governing authorities For there is no authority except from God, and those which exist are established by God."
This means that women who sit under the authority of a pastor/priest of a church MUST obey her pastor/priest and church's teachings. When a woman is tithing and/or attending a church where her church's teachings or counseling is CONTRARY or lacking what the Lord has revealed to her, then she is in rebellion to her authority. To be under authority, but not to submit to that authority, it is rebellion and how could any woman be blessed when she is living in rebellion??
Let's face it, 99.9% of what RMIEW is teaching what you were NEVER taught in your own church or you wouldn't have looked and found us. And this also leads to double-mindedness which is not where you spiritually want to be either.
If this is where you are, we encourage you to seek God and ask Him what HE is leading you to do, so you are not following different teachings, which causes double-mindedness. If you feel He is leading you to remain in your church, it is better for you to leave and no longer be fed by us.
"For that man ought not to expect that he will receive anything from the Lord, being a double-minded man, unstable in all his ways" James 1:7-8
Still Need help to get over your Hurdle & Fear of letting go of your church?
 
Read the testimonies from other women who have had difficulty: Letting go of their Church.
"For by wise leading you will make war, and the fight is won when there are many wise [wo]men to help you make the right plans." Proverbs 24:5-6 NLV.
Once again, read the testimonies that can help you overcome your fears from other Restoration Fellowship Members:
Spiritual Milestone #4: Letting Go of Your Church ★★★★★ Testimonies
Spiritual Milestone #5 Fellowship with HH - How I Spend My Sundays ★★★★★ Testimonies
Spiritual Milestone #6 Why I Joined Restoration Fellowship ★★★★★ Testimonies
Spiritual Milestone #7. Becoming HH bride: Testimonies of Finding My HH "Heavenly Husband" ★★★★★ Testimonies
Singing HH LOVE Songs ★★★★★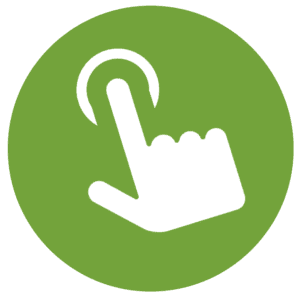 Don't wait...we hope you will JOIN RF NOW