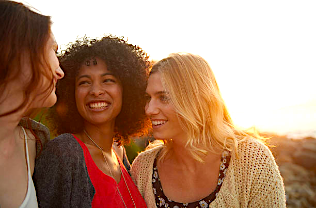 RF: Fellowship with Him after letting go of my Church
— How I Spend My Sundays
Testimonies + ongoing #Church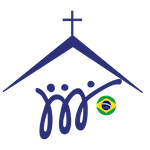 Sundays#
Many new Fellowship members have difficulty with the transition from attending "church" to being His church. Having grown up getting dressed up and going to church at a set time each week or the fellowshipping that occurred with other church members.
This page is devoted to us having an opportunity to share how each of us, as RF members, spend our Sundays. Also, how we become His church each and every time we gather with anyone and everyone—since He's always the center of our conversations.
Also helpful Finding Their Heavenly Husband ★★★★★ Testimonies
and Letting go of your Church ★★★★★ Testimonies
Take time to submit:
How I experience "church" any day wherever I am!
Matthew 18:20—
"For where two or three have gathered together in My name, I am there in their midst of them."
★★★★★ "I'm Not a Sunday Christian"
When I was asked to leave my home, I returned to the home of my parents. I really didn't have a church to go to and I missed it tremendously. However, I began this ministry and the guilt of not attending church faded away as I learned through these lessons that we are the church! Now I'm not a Sunday Christian. I am always whispering "hello" to Him. I bask in His presence with worship music. I am constantly listening to teachings and seeking Him for myself.
Now, both my family and my EH's family, and myself and EH have all been seeking God, more on fire through learning His Word for ourselves! We are all realizing we don't need to be spoon fed!
Truthfully, I am not doing anything differently on Sundays than I am doing any other day of the week. I seem to have gotten into a routine. When I wake up, I tell Him hello. Then as I am getting ready for the day, I try to put on an Encourager video or praise music. Then the Lord and I talk on my way into work. Throughout the workday, I communicate with Him with requests and thanksgiving. Then on the way home, we talk again. At home, the praise music and teachings come back. Now, He is a part of all my moments. Not just Sundays, not just mornings or evenings.
The most difficult thing for me was not having any structure. I felt like my entire life was uprooted, including my church life. I had no direction! I would open my Bible and not even know where to start. But slowly, as I began to hunger for His thoughts, words, and ways, it just fell into place. It has become a much less formal relationship where I felt like a person asking their boss for something. And it became more of a friendship and later, a relationship!
In the beginning of this journey, I would talk and talk and talk to heaven non-stop sending up prayers. Now I quiet myself to hear what He has to say to ME.
When you sit and really think about it, yes, there are sermons here and there that REALLY touch your heart. But most are generic and you forget about it as soon as you get out into the parking lot. When you spend your Sundays alone with the Lord, you can choose to study the Scripture that is meaningful to you at the time you are going through. You can select the songs that speak to your heart. You have the time and peace to listen quietly to what He is saying to your heart.
And you don't have to just study His Word all day. HE says in His word that "I came so that you may have life and live it abundantly (joyfully)." So He wants you to do things that you enjoy! Go for a bike ride, read a book, walk along the river, take your dog for a walk, garden—that is how Sundays are best spent 🙂
Dear radiant bride,
Has your church been your sense of security? Has it been a source of comfort? Has it been a safe place that you look forward to each week? That's what it was for me. I encourage you to let go of your comfort zone and free fall. Let go of these things and allow Him to become your everything. You will find a sense of security, a source of comfort and a safe place to look forward to WHENEVER you want or need it! I promise!
Love,
A fellow bride who has found what she needed
~ Valerie in Illinois
★★★★★ "He WAS Where I Found Comfort"
I started going to church again after my husband told me he didn't love me and wanted out of the marriage. I would go to Sunday service and even started paying tithes. But while I was there I never felt better and was nervous the entire time. Then I learned in one of the EW lessons that I needed to consider joining this fellowship and tithe to this storehouse since this was where I was being fed from. Thankfully it was not a decision I struggled with.
Since becoming a RF member, my HH has changed me in so many ways. I am now humble and no longer contentious. No more evil for evil. I still battle with fear but now I speak with my HH about this whenever I feel fearful. My family talks about God often now due to the changes in me!
The principles the Lord has taught me, when I began trusting Him for WHERE He wanted you to be was how He already led me to spend most of my time everyday in the lessons and reading the Bible. I watch the videos and reread the books and it's helped change and comfort me.
Making the decision to let go of my church was not a difficult decision for me. I was not "attached" to a church. I didn't feel a connection to them. Being alone with my HH has saved my life. No church could do that for me!!
The "turning point" of me actually ENJOYING these times with Him was when I realized He WAS where I found comfort. Being with Him I can cry and let it all out. I use to hold it in and then explode about something completely different. I no longer do that.
Each Sunday is often different when you turn your days and time over to Him to fill. I don't treat Sunday any different from any other day, they're all focused on Him.
Dear radiant bride, fill every waking moment with thoughts of our HH. When I wake during the middle of the night, I say praise the Lord or something to Him. I don't function without Him in any moment of my life. I was so broken and desperate before this ministry. I read what other women had with God and I wanted it too. So I sought and continue to seek with all my might. I highly recommend you do the same. Give every moment you can to Him.
~ Joya in New York
★★★★★ "It Was Very Freeing"
The transition from going to church on Sunday mornings and spending more time with Him was far easier than I thought it was going to be since I usually spend about an hour every morning with Him anyway, I just extended that time and added studying The Abundant Life Series into my morning on Sunday. It has been so peaceful not having to wake up the kids early or worrying about stopping what I am reading and get ready to leave.
By letting go of our church we have begun studying the Bible together as a family every day. The first month my girls and I studied Proverbs together, and my teenager told me at the end of the month she had learned more about how God wanted her to behave and act in the one month than she had ever learned going to church, Sunday School and confirmation. It was such a blessing to hear that by letting go of the church I was actually teaching my kids more! The great part about our church being at home is we don't have the obligations to others that we use to, and we are able to worship our Lord at the time and place that works best for us that week.
I think the hardest part for me to overcome was the thought of disappointing those that go to my small church as I was the one that scheduled the worship assistants each week and by letting go of the church it also required me to let go of this volunteer position as well. But each week leading up to the decision to finally just let go and move forward I became more at peace with the decision until one week my HH just pushed me to finally do it and it was very freeing.
~ Shelly in Arizona
★★★★★ "Sunday's Feel Like a Special Date"
I was spending time with Him all along my RJ, but I felt distracted by Sunday's schedule. Like so many of the testimonies I've read, more time and money was spent trying to look good to others than actually focusing on our Beloved! The church I was attending, was a more recent adventure, so at least I was not emotionally bonded to it. When my EH attended with me last fall, he felt like the preaching was weak and manipulative & said he would never go back there again. There may have been a little conviction going on, but I submitted to his will (eventually) and started doing "church" at home. What freedom! I never liked attending alone and having to answer the questions of: "Where's your husband?"
I actually would have joined this "church without walls" sooner, but didn't understand how. It was through the Daily Encourage that I recently discovered just how to do that. (I'm a little more "mature" and have many tech-y issues with all the different links and websites, but I'm finally here!)
Since I live alone (my adult children all have homes & families of their own), no one else really knows what is happening. I am really enjoying my honeymoon with my HH every day, but Sunday's feel like a special "date" with Him.
The main reason that I have chosen to stay away from church on Sunday, is that it actually helps me focus more on Him. I have my personal choice of praise music, my favorite Bible translation, and audio version, and I don't have to spend unnecessary time and money trying to impress others.
The most difficult thing for me in becoming His church without walls was breaking the habits of an entire life of being at church every time the doors were open. I realize that we need to encourage one another, so joining Restoration Fellowship was a stretch for me, because it requires sharing by the written word which I have never felt comfortable doing.
I think the "turning point" actually came for me this weekend, and it might seem a little silly. We've had some beautiful weather lately, but this past weekend turned bitterly cold, windy, and snowy. In the past, I would have fretted about getting bundled up, shoveling the snowy/icy deck and sliding to church. There was no guilt in staying home because I wasn't planning to go in the first place. What freedom to stay indoors and have a warm, cozy time with My Beloved! Besides, He brought out the sunshine to melt everything in the afternoon -- God doesn't set time clocks; we do.
What I do on Sundays is dependent on the weather and extended family activities. My Sundays are really spent like most of my days - waking with His Word, playing praise music, doing my RMI lessons, and reading my index cards. However, on Sundays, I usually have less outside distractions and like to spend at least an hour (sometimes two) listening to the audio reading on BibleGateway.com and highlighting my Bible along the way.
Dear radiant bride, You are so precious in His eyes and He wants to be able to spend time with You without being distracted by all the people and activity around you.
Remember Acts 17:24(NASB) "The God who made the world and all things in it, since He is Lord of heaven and earth, does not dwell in temples made with hands;"
John 4:23(HCSB) "But an hour is coming, and is nowhere when the true worshipers will worship the Father in spirit and truth. Yes, the Father wants such people to worship Him."
~ Joy in Michigan
★★★★★ "Everyday is a Sunday Now"
My "Sundays" are very different now, because every day is a "Sunday" now, but with a HUGE difference: It´s Him now who leads me about what to read, how to continue. He finds the time for me to listen to praise music, He moves me to write many PR, especially lately. He gave me the opportunity to share about Him with other women, He led me to volunteer as a translator. Basically, I enjoy my home time more because I´m definitely immersed in His Word and Love all day long 🙂
In March last year, I was taken by my HH to a medical treatment out of town. As a consequence, I wasn´t able to go to my usual church. The Lord had me find the RYM Book on the internet and I read it, read it and read it. Once I finished my treatment (a month later) I was already letting go of church as I understood the principle of being His church anywhere we are and how the spiritual coverage doesn´t happen only on Sundays 😉
I am very close to Him now. He has allowed some gatherings, especially two of my sisters and me, for us to pray together as a family and I can really see how He´s moving with every one of them in awesome ways too!
We are His Brides, His church. As a result, wherever we are we are His "church".
The most difficult times were when I was alone, because of the chemotherapy I was going through. He gave me this time alone to read the Scriptures and enjoy His presence in my home. I couldn´t go out very much and my body defenses were low, so, I had to stay at home enjoying His beautiful presence 🙂
Dear radiant Bride, It´s true! The more You get to know Him, the more radiant you'll be. Radiant because He loves you, looks after you and enjoys being with you. This is the most amazing experience ever!
~ Sara in Colon RESTORED
★★★★★ "How I Spend My Sundays with Him"
I was attending the church I was married in but was not being spiritually fed. I was there going through the motions instead of rejoicing for Him and His Word. I actually was bored and did not think this was the right way to be, especially since I was in His House. I believed in Him but felt incomplete because I was not being taught how and when to apply His principles in my life.
When my EH and I moved into our home, the church we were married in was now approximately 45 minutes away or about 50 miles and gas prices were too high. So I stopped attending thinking we would find one near our new location but did not purposefully make an effort to try. Long story short, I continued to learn about Him from listening to Christian television, then that had become my new church. It was feeding me in many ways I was not even being fed by listening to my mother.
My HH changed me and continues to change me into the bride He chose. In fact, my EH noticed me watching Christian T.V. and was so interested that he asked me to tell him when they were going to have another altar call. So when they did I told my EH, and he was saved. I am grateful for this even though he does not walk in the spirit ways. So perhaps my EH does notice the Godly changes in me even though I notice he is struggling more against the evil upon him since he became saved.
Now, I believe that I am really where I am supposed to be regarding attending church. My Sundays are totally for spending quality time learning about Him. I am totally incomplete without my Sunday fuel guiding me. The Encourager and all of RMI resources are adding to my spiritual fuel. I could not be complete without the resources offered from RMI. They are the only one to address the details about being His bride and becoming a more suitable bride for His Son and how to live and apply His principles to my lifestyle. I also read daily devotionals from Oswald Chambers who is so profound that it takes me extra time for learning about Him via reading one of his devotions, but they are well worth the effort.
The most difficult times that my HH helped me through on my journey to spending time with Him alone—becoming His church without walls was, all the distractions while I am trying to be alone with Him. The enemy seems to enjoy having me aggravated because he knows this is my quality time alone with Him. I am blessed to be able to come to the Lord without attending local church and church friends to try to hinder my letting go to become more intimate with Him. He made my path clear to seek Him and the enemy knows this and seems to provide multiple distractions to get at my time alone with Him. But knowing this scheme of the enemy I already overcome this issue and I have accepted him as a minor flaw and a nuisance even though it can be aggravating.
My turning point of actually ENJOYING these times with Him was when I did not feel clean without being spiritually fed at the start of my day. I know it is a feeling and they are fickle, but if I don't spend quality time with Him I feel rushed and incomplete. The enemy knows I depend upon Him and whispers in my ear how wrong it is start my day without spiritual food. But God is so awesome because if I can't get to reading about Him first thing, then I tune into my local Christian radio station and listen and sing along and praise Him.
Ladies there is no need to be thinking you have to do every Sunday the same way. I choose to do my Sundays this way because it works for me. The enemy will try to get your thoughts to flow in a negative manner but remember negativity is from the enemy and not to be believed. Cast your cares upon Him because He knows your heart and is always looking at it. Remember, it is not the amount of time you give to Him but the time itself that you chose to spend with Him. Even if it is a small amount it is better than nothing because we are not to despise the days of small beginnings. We have to begin spending time with Him so do not worry about the amount of time. Just make sure it is quality time and not necessarily quantity of time. The more you desire to put your time into spending it with Him the more He will make sure you can and will.   
Dear radiant bride, if you give God your best He will know this and provide blessings for you. Remember to seek His face and not His hand!
~ Beth in Indiana
★★★★★ "He Says 'I'll Be There'"
I'm blessed to have a daughter who still lives at home and who also became "betrothed" to her HB "Heavenly Bridegroom" having saved herself completely when she marries (no dating, no boyfriends, nothing until the Lord brings her His choice for her).
Since she too has let go of attending church, even though she had previously been very active, on several occasions she's mentioned how her heart is so full now that she spends doing special things with Him, not just on Sundays but throughout her week.
Also she finds that inevitably when meeting people the Lord often comes up in her conversation when she shares something special He's done for her or with her (just like any young woman would who's betrothed to an amazing man 🙂 She says she feels Him and His love surrounding her—nothing close to what she ever felt in her years and years while attending church. Then one day she said she realized it's due to Matthew 18:20 Message, "And when two or three of you are together because of me, you can be sure that I'll be there."
Recently on Sundays mornings, my daughter began making us a special breakfast that we share outside, and after breakfast, we do our nails, inevitably sharing all the wonderful things my HH and her HB did for each of us throughout that week. We end up feeling relaxed and like we've been bathing in His love. Afterward, we each go off to do whatever He leads, whether that's a walk by the lake or just spending time alone watching an old black and white movie or reading a book.
~ Michele 
Author Facing Divorce and Finding the Abundant Life.
★★★★★ "I Was So at Ease"
Glory be to my amazing Husband! I want to praise Him for changing yet another major flaw in me.
Two days ago my daughter graduated from kindergarten and then there was the closing ceremony which I attended alone. Now this would have been terrible to me a few months back as I would think "oh what will people say when I show up alone" or "how awful to attend alone, there's no one to talk to!". But this time I wasn't alone!! He was there with me; waiting in line with me, finding our seats, waiting for the show to begin and laughing with me during the whole thing, and afterward when we went to get our baby girl to the dressing room etc.
The funny thing is that I had been there alone for almost two and a half hours when my Love said: "did you notice that you've been here for almost three hours and you haven't felt alone or uncomfortable or found you HAD to be on your phone to not feel insecure? You see?" And we laughed because I was so at ease, not insecure at all and I hadn't even noticed!
Also, our seats were in the middle of the row and "normally" I would feel claustrophobic and would make a show to get the seats closest to the exit (this had happened a lot before, in church or at the movies etc) but there I was sitting in peace with my Love enjoying the show and sometime later when my FH got there (he sat behind me), I felt my Lord right there with me. All around me, and I didn't feel like I had to somehow be there with my FH; I was with my Love. This is huge for me as I was always socially insecure and could do nothing by myself, I would always get anxious in public especially in crowded places like a theater or at the mall. This is my Love, my Sweetheart, this is Him in me; He once again set me free from my old chains. This is what happens when you fall into His arms, the whole world and its troubles fade away, the old you fade away and He walks in to love you and to make you His.
Thank You Love how can I ever thank You enough for all that You've done in me and for me. To Him be the glory, to Him be our love and all our hearts forever!
"For I am the Lord your God who takes hold of your right hand and says to you, Do not fear; I will help you." Isaiah 41:13)
"But Israel will be saved by the Lord with an everlasting salvation; you will never be put to shame or disgraced, to ages everlasting." (Isaiah 45:17)
★★★★★ "Me and My Bridegroom"
I was invited to the wedding of my cousin. I did not feel good to go at first and I was pleading with God to do something so I would not be able to go. I could say no, but because I was under the authority of my parents, I knew that this will be a big deal. So when the Lord confirmed that I had to go anyway, He took care of the rest! He arranged my wedding dress, but He also gave me the peace since the morning and even the expectation and happiness for those young couples who don't have the Lord at the center of their life.
While standing in the church and waiting for the ceremony, I was talking to the Lord and I told Him that I don't want to have any memory of my wedding. BUT ladies, when I saw the bride walking the aisle with her dad, and the loving and warm feeling which he was giving her while walking to the altar, I suddenly saw our loving Heavenly Father, who is bringing us to the altar and giving our hand to His precious Son, our true Husband, our Jesus!!
All those kinds of emotions filled my heart. I really wanted to cry, cry from that big LOVE which He, our Father has for His daughters (us) and He carefully choose for us the best Bridegroom. Let's just ponder about this for a moment!!!
And then this understanding changed everything. I was so happy at the wedding (I can even say that this was the best wedding of my life). I was dancing with my dad, uncles, brother, cousins but I didn't see any of them. I just saw Jesus and His loving arm all the night around me. He was singing me the sweetest songs about unending love all the night 🙂
I am so loved!!!
~ Bethany, married
★★★★★ "Rejoice Always"
This summer was very bad in terms of weather here in Poland. It was raining every day, and it was cold, BUT... I did not realize how bad it was until I heard the report on the radio. Then I opened my ears and was listening to how people were complaining that they could not go anywhere, no sunny days by the pool, etc.
So I started to think how is this possible? How come I don't stop to pay attention to what is happening around me?
It is because I have this special MAN in my life, because my eyes are just on HIM alone. I am "blind" to the things around me. I am in love!
Actually for me this was the best summer in my life. He took me to so many places and made sure it would be sunny even though the weather forecast said the opposite. He arranged so many meetings with my friends (I longed for relationships with women just to talk about Him, so He did just that). He took me to do shopping-summer sales for me and my son. He blessed me financially - He used so many sources where I got financial gifts (including RMIEW:))
So I want to thank you my Love, because not only are You always with me as my Husband, my best Friend, we do not have to talk all day long. I enjoy the quietness and calm with YOU, I enjoy everything I do with YOU and as if this is not enough, You are just adding and adding and adding Your blessing in so many forms that I just have to REJOICE, and REJOICE ALWAYS.
~ Adele RESTORED
★★★★★ "Best Thing for Me"
I have to admit that many years ago when I started my RJ, I let go of my church in obedience to the principle of allowing my EH to become the spiritual leader of the home. I was eager to do whatever it took to be right with the Lord and show Him how much I loved Him. At first it was hard because in my mind, by not going to church, I felt that "me and my household were not serving the Lord." The more I let go, the more I pressed on to the Lord and the clearer His presence became in my life. He showed me quickly not to limit Him to four walls and He could do anything in an instant, (change hearts, open and close doors, etc.). He showed me that my first ministry was my home and I was serving Him in my obedience. As I continued to seek Him and His word, it became food and LIFE to my spirit. I knew, because of this time ALONE with Him, that I can reach out to Him and Him to me at anytime or place. How beautiful is this ladies! Really knowing that I am never alone and always cared for and loved.
When we allow Him to be our Spiritual leader, He fills us, completes us and heals us in supernatural ways.
Dear bride,
How beautiful it is to know that whenever you are in need, you can run to Lord and He will supply all your needs. Fear is not from the Lord and His word says He will never leave you nor forsake you. Give Him the chance to show you He is sufficient and more than enough. Is He not worth our time and obedience. Is His love and provision not enough that you feel the need to run to others? Humble yourselves and open your heart. Press forward and don't look back. Let go and let God be your HH. I promise you will be standing on the Rock and never shifting sand. Your HH can love you more in a moment than all the lovers could in a lifetime. He is waiting for you!
~Lota RESTORED
★★★★★ "Enjoying Alone Time"
I can remember when I first learned about the principle of letting go of my church I questioned God if it would be ok if I still attended church if my EH didn't know I attended. You see my focus was still on my EH. Our HH answered me quickly and told me that by me attending whether my EH know about it or not that it would be rebellion. I reluctantly complied with the principle and feared what others would think of me now that I let go of attending church.
As the first few weeks went by I felt a little sad about not having somewhere to go on Sundays. Initially I would drive out to the cemetery where my sister is buried and spend quiet time with Him there. I quickly found that my relationship with our HH began to grow by leaps and bounds because I was no longer waiting for Sundays or Wednesdays to spend time with Him. I was seeking Him all the time to get to know Him. I feel Him all around me and no longer feel I have to go to church to pray and worship Him. He is right next to you and longing to spend time with you. I now see Him in every place I turn.
I enjoy spending time with Him and look forward to spending alone time with Him. I enjoy drinking my morning cup of tea with Him, talking with Him at night and even shopping :). He has sent many wonderful women through this ministry to help draw me closer to Him as well. He is faithful to provide and cares about every single detail. If you are afraid to let go of your old life just know that He will not ask you to let go of something without having something better in store for you.
~Ginnie RESTORED
★★★★★ "Leaving to find Life and Truth in Him"
Leaving the church was a difficult decision initially.  I thought that leaving the church was somehow walking away from my Savior.  But, what I came to realize is that is all He was to me at the time, my Savior.  This ministry helped foster a deeper more intimate relationship with Him. I came to know Him again as my Savior, then as my Lord, then as my HH.  It was then that He became all I wanted, all I needed, all I live for.
Most churches don't really delve into the truth.  There is an adulterated form of gospel that is being taught that is more in line with worldly philosophies instead of Biblical truth.  Learning this made the transition that much more easy. When I realized that the church fostered more of a social environment that reflected the customs and norms of the world, I realized that if I stayed that I would lose my "saltiness" and therefore would no longer be an effective vessel used to bring about His purpose and plan for my life.
Having my eyes opened to the truth led me to understand that leaving the church would not leave me with a void to fill, but rather staying would create the void that would lead me to being deficient of the spiritual nourishment that I so desperately needed.    Now my Sundays and Thursdays were free. I was free to have more time to get alone with Him and let Him speak to my heart through His words. Eventually everyday with Him felt like Sunday and I no longer needed to wait for a specific day to worship Him through song or dance.  I could do it anytime that I felt like it!!
This allowed me to move away from treating Him as some mystical mysterious cosmic being that  "would answer when I called" but rather become the One that my heart longed for day by day and minute by minute.  I was able to walk with Him and talk with Him and grown in Him. The more I came to know Him, the more that I wanted to know and I devoured His word every opportunity that I had.  This allowed me to be armed with scripture that I could stand on and proclaim over my life whenever trials, storms, or catastrophic crisis would come my way. I was able to rest and abide in His safety and stand as He delivered me.
Leaving the church was the best decision that I ever made as it made me accountable for my relationship with Him instead of depending on a pastor or choir to "usher" Him in for me.  It forced me to lean and depend on Him and He filled all of the empty spaces in my life which allowed me to break unhealthy dependencies from man and allowed me to know Him personally, intimately, and deeply.                                    
~Cierra RESTORED
★★★★★ "I Am His Church"
Charles Spurgeon's devotional today spoke of all that God is to His church.
"What can she ask for that he will not give her? What want can she mention which he will not supply? Want ye the bread of life? It drops like manna from the sky. Want ye refreshing streams? The rock follows you, and that Rock is Christ. If you suffer any want it is your own fault"
This spoke to me that "I am His church"!!!
My God is my HH!
Having Him, I have abundance. I am so thankful for Him and this ministry. Praise Jesus!
"The glorious Lord will be unto us a place of broad rivers and streams." Isaiah 33:21
He abundantly and richly blesses me with His rivers of goodness and mercy. He protects me from all that would try to cross the river to cause me harm! He is so good!
~ Patty
★★★★★ "Letting Go"
Heather and Candy shared beautiful testimonies that I can relate to in my own life. I am blessed and encouraged by their stories. He truly has a plan for us each! He longs for us to let go, giving everything to Him only to bless us in ways we cannot even imagine.
Letting go of my church was one of the most freeing things He has led me to do. It was not easy at first, but He made it easy. His church is not a building or a religion or rituals! Now that He showed me through RMI to follow Him, my "church" is everywhere I go singing my praises and love to my HH! 🙂 Sundays are now day long dates with my sweet Beloved 🙂
~Pamela in Idaho
★★★★★ "Spent my Lord's Day--In Love with Him!"
Before RF I spent too much time in churches longing to be approved by the other church members, instead of focusing on the approval of my Heavenly Husband. I fussed and stressed and volunteered. I spent silly money dressing my kids to look cute or proper. I also nagged my FH about being on time and spending more time there-to look good to others. :-(.
This time in RF is for healing wounds and growing my relationship with Him! This past Sunday, I woke immediately thrilled with my time alone with Him! No rushing to get dressed up or put on makeup! I ate my breakfast in my pjs while reading His Word. I sang along with praise music as I watered my flowers.
Later in the afternoon, we [the Lord and I] agreed I should drive to the beautiful gardens downtown. He had me arrive as many of the huge crowds were beginning to leave-and I got a choice parking spot! I walked practicing memory verses I had on my phone. He brought me butterflies and birds. I sat for a while by a bubbling brook and enjoyed His creation. Then He told me to go to the gift shop. I've been watching my budget so I thought that was odd. First I admired a $180 sweater!! Beautiful, but I did not feel bad about not affording it at all. Then I saw an interesting poncho with two holes?? I discovered it was an interesting vest /cape/blanket. So soft and warm I tried it on. The color was great and it was one size fits all. We used to buy matching things for all the girls in the family at Christmas, but I realized as I looked at the tag that would be impossible, as with daughters-in-law I have five girls now. I had only been able to save enough for maybe matching scarves, if I found a sale.
But NO! My HH knew this was perfect and fun. It was acrylic, not wool!! I had a coupon AND a member discount ( the membership expired in ten days!!) And I had saved enough to buy one for all five girls AND one for myself AND my mom with the scarf money!!!
I glowed, as I checked out!! I am so excited to be able to keep this tradition!
My HH took me on an amazing date and helped me buy fun gifts too! That's how I spent my Lord's day--in love with Him!
~ Beverly
★★★★★ "Surrounded by Like-Minded Women!"
I am so appreciative of the quiet days that i now share with my Beloved alone! This is a time that i need Him more than anyone else, and experiencing His love and being able to hear what He is saying to me is so very important.
When I attended a church with walls and worked 5 days per week, i was challenged with juggling it all and found i wasn't getting the quietness and intimacy i needed so badly. Even though I was surrounded by many good people, for the most part they could not relate to the journey i am on with the Lord!
Thankfully the Lord led me to my Church Without Walls and now i am surrounded by so many like-minded women who have encouraged me through their journeys and are blazing the trail for me and so many others!!
~Dodi
★★★★★ "His Beautiful Creation"
Ladies, I want to share some of the special times me and my children have spent with the Lord on Sundays instead of going to our church. We either stay home or go by the lake near our home and listen to the Bible on my phone. I usually pray before we start (or sometimes a day or two ahead) and ask the Lord what He wants us to learn about in our home devotions) and God always provides the answer.
We listen to His Word among His beautiful creation and afterward we walk around the lake and marvel at the ducks and thank Him for such a beautiful day. When we are at home we put on praise music and discuss what we've learned and sometimes (when the Holy Spirit leads) we do a skit to re-enforce whatever we've learned. My children and I get a lot out of our home devotions. I've even overheard my children telling my mother about them and imitating them during their play time...There is no manual, just prayer about it and God will give you suggestions. Those times with Him are precious and well worth it!
★★★★★ Perfect Day!
This Sunday I have with my children it's different but the one Sunday is without my children I love to spent as quietly as possible. I have a stoop with a seat behind a huge plant where I can see some trees. My best Sundays are spent there just reading the Bible and talking to the Lord.
Did you enjoy these testimonies? If you've experienced your HH  in this way— Take time to submit: How I Spend my Sundays with Him