Hello, my name is Adina and I live in South Africa. I am RMI's LMF for LoveAtLast.org. I'm also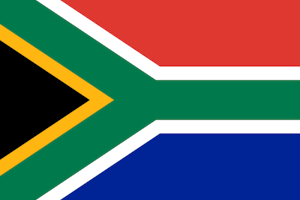 Afrikaans Ministry Administrator.
My restoration journey began when I found RMI after my divorce was already filed. I finally had reached a point where I just gave up on her marriage, but God spoke to me, placing a desire in my heart to believe God for restoration. My Abundant Life Journey began when I found true love at last, and then became the L@L minister.
My passion is helping women in SA and around the world who are suffering— to find the peace and assurance that I found by becoming His bride.
I am currently a Level 3 MAR "Ministry Attending Resident" attending RMIOU. 
☊ Adina's Audio BIO in English
Adina's Bio in English
Adina's Bio in Afrikaans
Follow #Adina
My Novels on NarrowRoad Publishing House:
Multiple Streams of Income
To support my ministry as a single mom of two young children, I also LOVE designing Logos and book covers as a RADD student.
In addition, I am continually training with new RMIOU Plugins: WPF forms examples: Ideal for MEQs  Registration Forms.
So, if you need help—please start by watching my YouTube video to see what I specialize in and where I would love to help you! *Please comment below, letting me know what you need help with.
HopeAtLast.COM • LoveAtLast.ORG • HomeGrownMinistries.COM
*Adina Jacobs in South Africa 
 and Isabella Peterson in Costa Rica 

manage these three Licensed Ministry Franchises from
RestoreMinistriesInternational.com
Give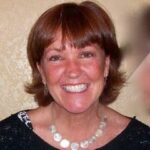 Erin Thiele
"First, I am the mother of seven children, plus six more children (as they married one of my sons or daughters), and Mimi to ten grandchildren thus far.
"Yet I'm best known as a minister and founder of RMI.
"You intended to harm me, but God intended it for good to accomplish what is now being done, the saving of many lives." Genesis 50:20
"Restore Ministries International was actually birthed at a restaurant in Pensacola, Florida, in 1990 when two women, both abandoned by their husbands, met for the first time. One of the women was me, Erin Thiele, as shown in my pictures. As His promise says, what the enemy meant for evil, God meant for good... to save many people alive.
"That evening was the first glimpse of HOPE for me and for thousands of women (and men) I had never met before. It was the beginning of a journey that I did not choose— but like most of you—a journey that was chosen for me. God chose me, and I believe, called me from my mother's womb to minister "for such a time as this," but it was in the valley of the shadow of death where I really heard and answered that call."
Today, I train Marriage Ministers rather than personally ministering myself. Years ago, I was the American Red Cross Orange County's Water Safety Instructor's Instructor—now I suppose I am RMI's Marriage Minister's Minister and Instructor.