Dear Bride,
This book is one of my all-time favorites. I can't tell you how many times each day or each week that I ponder the promises and principles He revealed to me that are in this one book. For years I've wanted to share it on our website and so it is with great excitement that I share it with you now.
This is an ADVANCED FREE Course
To get a taste of this book and the blessings of both please look for the chapters below marked with the 🌱 indicating this is a chapter suitable for newly growing brides—enjoy!
Our "Advanced Living Lessons" are open to: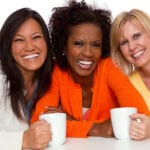 Our Partners because as He says, "Where your treasure is, there your Heart 💖 is also"!
Open the Windows of Heaven over your life, tithe, and Become a Partner!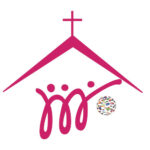 Our Restoration Fellowship Members who have both TRUSTED their Heavenly Husband to be their Spiritual Leader and shown Him by LETTING GO of their Church.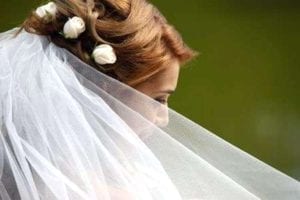 This ADVANCED FREE Course is Reserved for Restoration Fellowship Members ONLY.
If you'd like to Join us—Becoming His Bride—His Church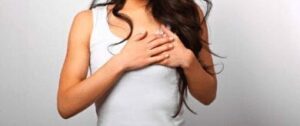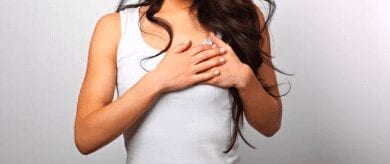 "So will My Word be which goes forth from My mouth;
It will not return to Me empty,
Without accomplishing what I desire,
And without succeeding in the matter for which I sent it."
Isaiah 55:11
For all of our Advanced Courses, like Abundant Life Courses, each is designed to be savored—allowing you to rest in the promises and principles—giving you plenty of time to speak to your Heavenly Husband about what thoughts keep coming to your mind.
So rather than do a LESSON a day (like Courses 1 and 2 when you were on your Restoration Journey) we encourage you to do a LESSON a WEEK. Allow each of His promises and principles to have all the time to do what He wants them to do:
Too many lessons at one time not only does NO good—but can actually cause you to miss the benefits.

Waiting too far in between also is harmful because it allows for the ways of the world to enter back into your mind and heart.
"Is there no balm in Gilead? Is there no Physician there? Why then has not the health of the daughter of my people been restored?" Jeremiah 8:22. There is a healing balm in the Word of God; there is a Physician, so why is the spiritual health of God's people failed to be healed? God says, "My people perish for a lack of knowledge." Hosea. 4:6
Trust God to Restore Your Relationships
Assuming you've read How God Can and Will Restore Your Marriage, you will notice I began with that book as the foundation—then He began to broaden the restoration to include every possible relationship He is more than able to restore! It's been close to four decades since I began to believe Him for my first restoration—wanting more than anything in this world to have my parents together so that my son (and all the many children I'd hoped He'd bless me with) would have their grandparents together. And He did!! 
It was watching this miracle occur, along with the first verse I took as His promise to me from Luke 1:37—"For nothing will be impossible with GOD" that this entire ministry was founded on. Long before His appointed time to restore my marriage relationship, He began restoring several others—and He still is restoring.
Over so many years of ministry, I have learned many, many things. Yet one that I believe clearly distinguishes the level of maturity of His believer is when their lives and heart express Romans 8:28 "And we know that God causes all things to work together for good to those who love God, to those who are called according to His purpose." So when a relationship is not restored—these mature believers are beyond thankful. They know that their Beloved has removed that "lover and friend": son or daughter, husband or wife, sister or brother from their lives for their good in order to fully live their Abundant Life.
As a minister who has had the privilege of leading many, it requires that I not have all my relationships restored—but live with many that aren't restored—as proof that you can live a life so full of joy and abundance that your heart beats faster, and your joy overflows puddling at the feet of anyone who comes near to you.
As I was asking Him to help me express this promise to you, He had me envision a cup and asked, "Is your cup half empty or half full?" when the enemy taunted me about being excluded from a family gathering. I thought for a moment and then envisioned a tall glass of water that was pouring over the sides, running down my hand, spilling onto the floor—like a spring coming up from the ground that never stops. My eyes teared up (as they are doing now), because as I told Him long, long ago, "If I have You, I have everything."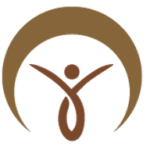 If you are an RMIOU Student and this is a Practicing Relationship Minister assignment, please be sure to use this form:
🎓RYR 💔 Course Assignment for PRM.
*If you're interested in becoming a PRM or ALC "Abundant Life Coach" or HPC "His Princess Coach" you can find out more on RMIOU!
Do you feel you "have everything"? Do you really have Him to the point that if He removed everyone and everything your heart would still burst with joy? If not, be sure to read each of the Abundant Life books.
"Now to Him who is able to do far more abundantly beyond all that we ask or think, according to the power that works within us..." Ephesians 3:20
"The thief comes only to steal, and kill, and destroy; I came that they might have life, and might have it abundantly." John 10:10