Please JOIN Us for... 
"His Church Without Walls"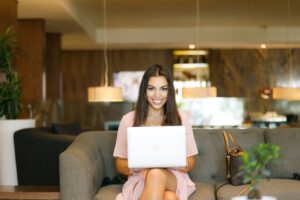 Be sure you're all set to join us
You're invited! For us to connect, please register here: Restoration Fellowship "A Church Without Walls" Registration.
Please complete the registration form.
You will receive an invitation in your inbox, inviting you to the calendar event, please accept or decline the invitation.
You will receive an updated invitation each week with the lesson and Zoom link.
Zoom. 
Consider having and using your BNN Brand New Name and Radiant Picture during the Fellowship to remain discreet.
You'll can also choose to put on your sunglasses during the meeting to remain discreet.
REMEMBER: Our Fellowship Groups are a GROUP of like-minded Encouraging Women who gather together—excited to share their praise or testimony and what He showed them in the lesson—or just come to listen and absorb the joy! Simply ASK HIM to remind you of a praise 
We're excited to see you and meet you!
September 2023 Sunday Fellowships
Every Sunday during September 2023 @ 6pm SAST
Restoration Fellowship a "Church without Walls" 
6:00 PM in the Netherlands
6:00 PM in South Africa
12:00 PM EDT America
11:00 AM CDT America
7:00 PM in Turkey
10:00 AM Costa Rica
1:30 AM ACST MONDAY Australia
1:00 AM JST MONDAY Tokyo
CHECK THE TIME IN YOUR AREA
🥳 Hope To See You There! 🥳