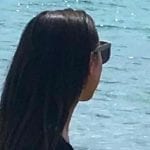 ~ Tara is Erin's daughter and the first RESTORATION Baby. Tara is RMI's WEB Designer and Senior Webmaster. While working on A Wise Woman in Waiting choosing to keep herself morally pure until her wedding day, her wait ended on August 20, 2021, when Gentry and Tara were married! And since "nothing is impossible with God" Gentry also waited and stated, "I saved my heart for my future wife." Gentry finally found the wife he had been seeking, Tara, near the end of her Living the Abundant Life Tour in 2018 but it wasn't until 4 months before they married that God revealed Gentry to Tara.
---
Listen to Tara's ☊ 2019 BIO 
2019 Transcription
2019
Hi, I'm Erin Thiele's daughter, Tara— the fifth child of my mom's seven children. I'm just one of her three "restoration babies" after her marriage was restored.
Being single has given me precious time to learn how to be a wise woman and one day a wife and mother. If you or your daughter(s) have not had the opportunity to read A Wise Woman, I'd encourage you to do it. It's an extremely valuable book founded solely on scripture.
It's the best gift to be a part of this ministry and the most rewarding part is witnessing and reading the testimonies from women around the world. Testimonies of the change they've experienced through the Lord!
I'm especially excited about this year because He is already opening up opportunities to travel! Some years ago the Lord began to show me, and my mom, that I was going to spend some time abroad! At the time it was a Habakkuk 2:3 "appointed time" promise, so I was eagerly awaiting His good will and timing for it all to come about!
In April of 2012, I was suddenly blessed with my dream trip to live in Japan with my cousin, experiencing the culture through my uncle's (my mother's brother) family.
Now my heart and hope are to begin traveling for Encouraging Women, the first trip was meeting two ministers in Brazil September 2016 and later that December a Nicaragua Ministry Retreat.

2016 Announcement Statement: We're so excited to announce that our Spanish Ministry is heading to Nicaragua! We'll be sending Lota, our Spanish Restored Marriage Minister who has been used by God to work closely with RMI's Spanish Español ministry since her marriage was restored over a decade ago "Restored after Going Through the Fire!"
Equally exciting is that Erin Thiele's daughter, Tara, will be joining the group to share about reading A Wise Woman.
Finally, to make up the 3 Cord will be, Quesia who will share more about her restored marriage "I thought I Should be Respected"
---
These two trips were just the beginning, just a glimpse into what Tara's HH had planned for her! In 2017 Tara traveled to Japan for 6 months and then South Africa in between.
To date, He has taken Tara basically around the world meeting many women! Such a testimony to young women who will choose HIS ways over the world's ways.
Posted on our Encourager blog, Tara began a LALTour "Living the Abundant Life Tour" in April 2018 by flying to Turkey where she met Sara and the two began traveling. Their first country was Athens, Greece!! (Acts 17:16) then they flew up to Dublin, Ireland and then traveled north by train to Belfast, Ireland. Belfast is where Erin's grandfather was born and immigrated from.
After Ireland, they crossed the Irish Sea by ferry and made a short stop in Glasgow before heading to Edinburgh, Scotland.
Then Sara and Tara took the train down to London, England where they meet at least 3 brides who've contacted us!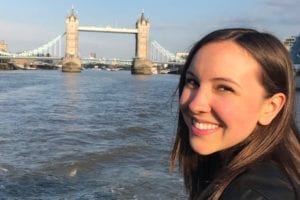 Their first stop on the European continent was PARIS—where they hadn't even planned to go! Yet He lovingly orchestrated a meeting with two brides in Paris, France Adele whose RMT is "Was I Sincere in the Apologies I Made to Him?" They were so excited to finally meet her! Then meeting another bride (and former minister) they visited Brussels Belgium, where Dallas' brother-in-law, along with his family, are serving Convoy. Traveling through Germany and then Vienna Austria where they were so excited to meet and spend time with Aimée in Slovakia!!
Our brides went onto Venice, Italy —stopped in Florence and Pisa before heading to ROME. For the next six weeks, they rested physically but worked in Sicily.
Again Tara had no idea traveling would continue! Traveling back to Rome, each flew to different countries—Tara to Manila in the Philippines where she met Cherie— while Sara flew to Brazil.
She traveled to Japan, Singapore, Australia, back to London England and Paris France meeting even more brides!! Lastly, the Lord allowed Tara to meet Sara in Istanbul Turkey upon Sara's arrival from Brazil!
If there is ONE principle we repeat and follow it's He LEADS ME…
Psalm 23: 1-3—
"The Lord is my Shepherd, I shall not want. He makes me lie down in green pastures; He LEADS ME beside quiet waters. He restores my soul."
READ more about #Tara in her Encourager Praise Reports
"Understanding and Wisdom"
Right now, I'm going through the entire Bible using the Alexander Scourby App and I can't tell you how great it feels!! It's 70+ hours of audio, but you can get through it in 2 1/2 months by reading 30 minutes at night and 30 minutes in the morning!! Just imagine how many times I could go through it in a year if I really wanted to! This is the most powerful way to get through the Bible with the listen and read at the same time while the verses are highlighted. My family used the Alexander Scourby for years, but it was never offered like it is now —on your cell phone!! It's the absolute best feeling to be able to "feed" myself and when I've been reading it —I can't help but talk about it. "But his delight is in the law of the Lord, And in His law he meditates DAY and NIGHT." (Psalms 1:2)
I use to feel intimidated about the Bible, but now I don't have to be! Also, I love that it's read in the King James Version, but if you're not used to this, you can ask the Lord like I do to give you understanding and wisdom with what's being said! "But if any of you lacks wisdom, let him ask of God, who gives to all generously and without reproach, and it will be given to him." (James 1:5)
"My people are destroyed for lack of knowledge. Because you have rejected knowledge..." (Hosea 4:6)
SEARCH "Scourby YouBible" by visiting your App Store with your iPhone or iPad.