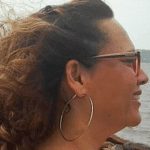 ~ Atarah in South Africa is RMI's Evangelist Branch Director. Atarah has shared her Restored Marriage Testimony in churches and also on the radio in Cape Town. When she begins to share, God speaks through her and you can hear her anointing. Yet, ever since God led Atarah to RMI in search of "Hope At Last", she has also been filling in the gap between "standers" and was one of the first to truly experience a RESTORED marriage. Prior to Atarah, Erin truly believed that this one group of women coming to us from a Stander's Ministry and the obsession women acquired towards their wayward husbands, was beyond the scope of us providing them help.
Atarah did what no "Stander" before her was able to accomplish, after truly letting go of her EH "earthly husband (who she got along with very well), and embracing her HH, she remarried her husband, and then took an extended Ministry Sabbatical but has since returned to help Yvonne with the Afrikaans Ministry as well as her new position as our Director of Evangelism. Having her here has encouraged us all.
Read Atarah's RESTORED Marriage Testimony, "Better for Me Then, than Now"!
Follow #Atarah in her Encouraging Praise Reports
"What's Best for Me"
Today is the perfect day to Praise God!  I went for a job interview last week. I had such high hopes & expectations that I would get the job.  As I waited for the call to say whether I got the job or not I started feeling so anxious. So I just prayed and said Lord whether I receive this job or not I'm going to trust You because You know what's best for me. What helped me as well is the verse in today's devotional: How blessed is the man who has made the Lord his trust, and has not turned to the proud, nor to those who lapse into falsehood" (Ps. 40:4).
How blessed is the man who has made the Lord his trust! My PRAISE is this: That even in my disappointment and when my heart sank receiving the news that I was unsuccessful, that disappointment did not stay with me. I do not have to spend the rest of the day feeling depressed because I am right where I'm supposed to be and that is in my Heavenly Father's, My Husband's perfect will! The scripture comes to mind that when God shuts one door He opens another!
Gods word says: For My thoughts are not your thoughts, neither are your ways My ways," declares the Lord. "As the heavens are higher than the earth, so are My ways higher than your ways and My thoughts than your thoughts."
So I do not have to sit all day being upset and depressed and wondering why I did not get the job, whether I had enough experience or not, whether I impressed in the interview or not. No matter what I did or didn't do in the interview, I can trust God knowing that He has the perfect job for me to fit perfectly into my current situation!
Psalm 27:14  "I remain confident of this: I will see the goodness of the Lord in the land of the living. Wait for the Lord; be strong and take heart and wait for the Lord."
"Without a Word"
I want to praise God and thank Restore Ministries for your obedience to God and His Word!!! They overcame by the word of their testimony and so was it true in my case! Watching the eVideos, Erin spoke a lot about Psalm 119. Verse 14 says "I have rejoiced in the way of your testimonies as much as in all riches". Then a day or two later I read a Praise Report sent by a woman praising God for His faithfulness as she had decided to put her trust in God and not ask her EH for his maintenance/support payment. She decided to trust God even though her EH was behind in his payments, she did not say a word to her EH. God came through for her because her EH did indeed come through with the money without her saying a word!!!
Since I got divorced in August 2012 my EH payments has been on and off. He lost his job recently so for a month I did not receive a payment at all and at another time I did not receive the full amount. At the end of September when I got paid, he asked to borrow money for food etc. which I did. I then made a decision not to ask for a cent of the money my EH borrowed or for my maintenance. In the past my husband used to tell me that I only contacted him when I wanted money, so I prayed and fasted for a day and trusted God and told my Husband & Provider that I trusted Him and that I believed that He would go speak to my EH to release my maintenance. Well! My EH send me a text in the morning asking me for my details so he could pay his full monthly maintenance amount into my account!! Without me having to say a WORD!
God's Word says "Seek first His Kingdom & His righteousness and all these things shall be added unto you" and "my God will provide all my needs according to His riches in Christ Jesus."
I have been tithing on my salary as well as tithing on the maintenance my EH gives and I sell Avon so I started tithing on that as well when I make commission. God has been providing for my needs and I know I can continue to test Him in this and see the blessings coming. So I know God provides and I just don't worry anymore when it comes to my financial needs.
I do have a large amount of debt that was incurred during my marriage that I had to go to court for in order to get my creditors off my back so at the moment I do not have any credit. I am trusting God my Husband and Provider to help me get rid of this debt so that one day I can afford to buy my own car. Luke 1:37 says that "NOTHING IS IMPOSSIBLE WITH GOD."
Joel 2:25  "I will give you back what you lost to the swarming locusts, the hopping locusts, the stripping locusts, and the cutting locusts. It was I who sent the great destroying army against you."
I believe that the Lord will restore everything that the locust has eaten; as I wait on my awesome Saviour I am content as I wait on Him!! I know that He will restore all that has been lost, stolen & stripped away.
"The Lord's Goodness"
God has used me to save a marriage through the Restore Your Marriage book which I have loaned to a work colleague. I had heard that she had been living with her sister and after SG, I first offered her the first chapter of the "How God Can & Will Restore" book but she refused it saying there was too much going on and she wasn't ready. I told her I respect that and gave her a hug. A couple of days later she told me she was ready and read the first chapter. A day or so later she came back and told me she wanted to read the whole book so I loaned her my own copy. This lady is studying to become a CA and studies so much that she hates spending time filling out forms and reading anything else as she has her nose stuck in books. I have encouraged her to fill in the Marriage Evaluation form. I pray that she does.
The praise in this is that she & her husband have gone to see a clinical psychologist. After reading the book she told me that the book has taught her so much, especially about pointing fingers and she is eager to finish it. Praise God!
"God is Moving"
While I was pondering what I would write about in this week's Praise Report, I was texting with my aunt.
In the midst of a financial struggle that I'm going through today, which God is also teaching me about (not an easy lesson but one which I needed to learn), God is busy moving in the life of my aunt, my mum's sister. While growing up she was more like an older friend or sister.
In my previous Praise Report I spoke about my aunt whom I sent the How God Can & Will Restore Your Marriage and By the Word of their Testimony book. A while ago I sent her Chapter One of each book not even knowing if she knew how to use the computer or email, let alone attachments.
This week I have been forwarding her my Daily Encouragers and she has been so blessed by it. I asked her if she was able to open the attachments and she said yes she was busy reading the books!! 🙂 Today she sent me a text asking how she can subscribe and did I pay for the book. I told her no and it was just chapter one I sent her and that she would receive the whole book if she completed the Marriage Evaluation form.  I gave her the details to the RMI site Praise God!!! Hallelujah! She told me she would pray and seek God as she wants to help other women 🙂
What I want to say concerning my aunt is that she has been divorced for many, many years and has been through a lot of pain and trials over those years and has come to a place where she tells me she is just friends now with her EH. She is not in a place anymore where she wants her marriage restored. God's Word says that my people are destroyed for lack of knowledge. I just thank and praise God that this lack is ending in my family! Now back to what I was trying to say. You see, because my aunt is not interested in marriage restoration and because of her endless marriage and relationship trials, I was able to tell her that many, many women come to RMI because of trials in marriage. I told her that we are being taught to put God first in our lives and that it is the catalyst to us seeking answers and becoming close to God and giving Him the number one place in our lives.
When we pray and seek God, He makes a way. I really wanted my aunt to do the courses and read the whole book but I knew I had to leave it up to God to work out the details. She works at a place where they have free email access and loads of free time after giving her classes. She is a very encouraging person so I know that she will become an amazing Encouraging Woman 🙂
In praying for my family, I have prayed and put on the Full Armour of God (Ephesians 6:10-17) proclaiming the sword of the spirit which is the Word of God, sharper than a two-edged sword and the belt buckle of truth for His truth, God's Word to be revealed.
I am busy REBUILDING my life on the rock of God's Word and as I rebuild, it is not only my life which is being REBUILT but also the women in my family and for that I am so in awe and praising God! He deserves the HIGHEST PRAISE!
I also want to Praise God for being with me, helping, providing and teaching me as I'm going through a really tough month financially. My daughter is starting Grade 1 and needed stationery and uniforms and it is very costly. My EH approached his work to get a loan but was turned down as he is not working there long enough. Now God is dealing with me about debt and especially today borrowing. I accumulated a lot of debt during my marriage and even up to today I struggle to get through the month without borrowing. I was turned down by my work after asking to borrow a sum of money again (I'm so embarrassed typing this), but as I type I pray this can help some other women out there. If we are building our lives on the Rock, the Rock is God's Word and sometimes it can be a painful experience. I felt led to look up verses about borrowing and these are the two God spoke to me about: Psalm 37:1, "the wicked borrow money and do not repay" and Romans 13:8, "Keep out of debt and owe no man anything." I repented before God for all my debt which was made that I could not repay and for not relying on Him and borrowing.
God provided two dresses (uniforms) and a gift voucher which came late as it was a Christmas present from my sister for my daughter and with this I can buy school shoes and maybe socks!! I'm trusting God now for the rest of what is needed and trusting and hoping to be able to sort out the other things when I get paid this month.
Ladies when we REBUILD our lives, God helps us REBUILD every area and one of the areas and biggest trials in my life is debt and my finances. We just need to learn to trust Him and be able to discern what He is trying to teach us when we are going through a trial. God's Word has the answers we just have to find it and ACT on it.
Read Atarah's Restored Marriage announcement in Saturday, 5/3/14, Daily Encourager
"ReMarriage to EH is at Hand!"
My praise report today is based on today's Daily Encourager, "Where Would I be Without Your Love", because I have been so encouraged by it. I cannot allow the enemy to steal the joy of what God is busy doing in my life right now.
"Through the praise of children and infants you have established a stronghold against your enemies, to silence the foe and the avenger." Psalm 8:2
I have been thinking about what to write in my PR but have been putting it off thinking I would write my PR after my vows have been said, yes ladies you read correctly, my remarriage to my EH is at hand and I Praise God and give Him the Glory!!!
"Do not conform to the pattern of this world, but be transformed by the renewing of your mind." Romans 12:12
"If anyone is in Christ He is a new creation; the old has gone, the new has come!" 2 Corinthians 5:17
"Be made new in the attitude of your minds; and put on the new self, created to be like God." Ephesians 4:23-24
What I would like to encourage you ladies about today is this: Don't be afraid to leave behind the old self, the old mindsets (thoughts), the friends, the family, in-laws, and embrace being alone with the Lord making Him your HH and allowing Him to be Your Husband, Provider, Comforter and Strength.
Do not be conformed by the pattern of this world but be transformed by the renewing of your mind. This verse resonated through me after feeling so far away from the Lord during a 3-day fast, and after SG, He showed me that I needed to have His Word stored in my heart and mind, that I needed His Word to fill me up and be my focus. So it was back to my 3 x 5 cards to not only read, but this time to memorize. When we have God's Word filling up our hearts and minds, the enemy can't steal our joy in the Lord!
Ladies, I want to encourage you, many, many PR of Restored Marriages are at hand!! Stay focused on the Lord, make Him our HH and given Him the No.1 place in our lives. When my EH and I were dating, he used to tell me that "I'm perfect for him". I wondered if I would ever hear those words said to me again. Well I did ladies! :), and for this I can only give the Lord the highest Praise!
"I am still confident of this: I will see the goodness of the Lord in the land of the living. Wait for the Lord; Be strong and take heart and wait for the Lord." Psalm 27:13-14
At RMI we are taught Revelation 2:4, "For I have this against you, you have left your first love." I am certain that this restoration journey will always and forever be a success when we "delight ourselves in the Lord" and we know that "He will give us the desires of our hearts"!!! 🙂 🙂 🙂
~Atarah in South Africa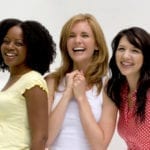 Course 1 HopeAtLast.com