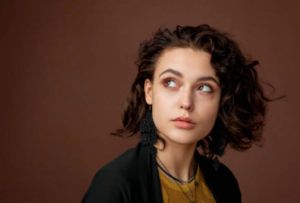 I'm really not interested in Restoring my Marriage anymore. 
It could be because you're weary (my yoke, battling, let go), or you're so terribly hurt, or you simply enjoy your life as His bride so much you don't want it to change. Regardless, we ask that you not go, because this is the heart you should have. It's part of His perfect plan.
It means that you are fully able to finally, fully let go (as you can read in the testimonials at the bottom) mean you're on the verge of a breakthrough. Or, more often, you've shifted from Restoration Journey to Abundant Life Journey when your life is about to feel like you're living a dream, living in paradise.
You're ALL I Want, You're ALL I Need, You're ALL I Live For!
This may have been your heart when you first came to Hope At Last.com or read the Restore Your Marriage book, wanting your EH "earthly husband" so much that it hurt. Nevertheless, many women come to the place when they simply do NOT want their marriage restored.
Is this how you're feeling?
It could be because you're weary (my yoke, battling, let go), or you're so terribly hurt, or you simply enjoy your life as His bride so much you don't want it to change.
No matter what the reason—do NOT think it means you leave RMI or let the enemy make you feel like you're a hypocrite or any other negative feeling.
The truth is, GOD gives us the option in "But to the married I give instructions, not I, but the Lord, that the wife should not leave her husband (but if she does leave, she must remain unmarried, or else be reconciled to her husband), and that the husband should not divorce his wife." 1 Corinthians 7:10-11.
Read and listen to several of His brides who are living as His bride and how this is His heart—to have you all to Himself. Brides who have shifted from a Restoration Journey seeking their husband or former husband or longed-for-man who is not (yet) their husband to having this heart and repeating this all day long for their Heavenly Husband.
You're ALL I Want, You're ALL I Need, You're ALL I Live For my Heavenly Husband
Are you interested in Marriage Restoration?
I feel full, complete, I feel my Maker has filled every emptiness. I used to feel alone in my heart, alone in my apartment. But I come home excited now to spend time with Him, whether it is talking, cooking, singing, walking, and reading the bible. I want more of His wisdom and I want to be an example of how to love our Beloved. I want to show others that when we have Him in our lives nothing else matters, if we focus and fix our eyes in the Lord, who holds us in the palm of His hand and takes us to safer places, He hides us in His love and that is what we need to be happy and live the abundant life He has for us.
~ Aisha Jonah
No, I am still not seeking for a whole restoration of my own marriage. I am happy with my life with only Him by my side. I am looking and seeking for a deeper relationship with my HH. And the peace that only He can give me. My heart is going out to Him and the ministry that He called me to RMI to do. I know I am called to give hope to other injured women. The same hope I found. And the principles to gain a personal intimate relationship with Him. I am waiting and excited about what is going to happen in my life next month.
~ Kristine in Nederland
Currently divorced
Currently I am not seeking a marriage restoration anymore. I focus on constantly looking at the face of my Beloved. I really want Him to like my heart. I pray that I may meet a woman here in Prešov, Slovakia, so that we can go through the book The Wise Woman together, bless each other and talk about our Beloved. I also pray that our service in Slovakia will be strengthened by a new member, and that one day I will be able to start translating RMI resources into German. I know that everything has its time, I am waiting for Him and I am convinced that He will prepare the right time, hallelujah!
~ Bernie in Slovakia
Currently divorced
I am not anymore. I just let go and left all in God's hands whatever He decides is ok. I haven't heard from eh in a while and it just stop bothering me and I only ask my HH to also be my son HF to show me how to raise him in His way.
~ Jewel in Honduras
currently separated
The restoration of my marriage is up to my Lord. I am seeking restoration to my HH, that I may enthrone Him as my First Love, that I may seek His kingdom first, that I may delight myself in Him.
~ Esme
Currently divorced
Not anymore. It took me soooo long to understand that I was "NOT" married "at all". The Lord freed me from the ungodly bonds that united me to my ex. I want to be fully restored to my Heavenly Husband. I want to regain the flame of my First Love and more. The Lord put in my heart the desire for a godly marriage. I trust Him for that.
~ Eliza in Cameroon
Never been legally married
At the moment I am living the Abundant Life He gave me. I want to grow deep in my relationship with Him and focus on the ministry that He gave me, to help people to know Him. One of my dreams is to have a small group of women where I can freely share what I learned here.
~Sara in Turkey
Currently divorced
No. I'm in love with my HH and seek an even closer relationship with Him. I'm not even sure if I want it but I'm sure I want His will so I just focus on Him and He will take care of everything else.
~ Tiara in Poland
Currently separated
Matt 6:33 "Seek first the kingdom and righteousness of God, and all these things will be given to you on top"
The Lord is all I need. I want it in my life first and foremost. I want to be close to him.I understood that my happiness does not depend on anyone. Only from God, and with him I have the peace that surpasses everything. That's why I decided to abandon myself in his hands. He also knows that I need to see my marriage restored but according to his will.
~ Aryana in Canada
Divorce pending
I Believe that God can restore us. If it is His will. But really my desire is to be completely for the Lord. I have hope that God wants to restore my marriage, but I want the Lord so much more. And in my heart, I am not sure if I have completely let go of my husband. But at least my greatest desire is to be the Lord's bride even though I may have not obtained it yet. But I am looking forward and seeking for it above anything else.
~ Djamila in the United Kingdom
Married
I was seeking restoration along with getting closer to God. However, after RMI I am desperate to draw closer and closer to God. I envy the ladies who seem to have found the way to his warmest embrace. I am yet to get there but I won't give up. I keep fighting to find my God and I beg him to show His beautiful face to me and not hide it from me. My husband is secondary. God needs to work on me still. When and if it is his will my husband will return. But I am not ready yet and neither is he. I will wait for God to mold me and carry his plan out for my life and that of my family.
~ Valerie in Sri Lanka
Divorce pending
I feel full, complete I feel my maker has filled every emptiness I used to feel in my heart, even in my apartment. I come excited now to spend time with him, whether is talking, cooking, singing, praying, walking, reading the bible I want more of his wisdom and I want to be an example of how to love our beloved. I want to show others that when we have him in our lives nothing else matters, if we focus and fix our eyes in Jesus he holds us in the palm of his hand and takes us to safer places, he hides us in his love and that is what we need to be happy and live the abundant life he has for us. My prayer at this point is that my EH's salvation is more important than my marriage restoration, I pray that he can have an encounter with God as I have, that he returns to his first love and that he can be set free and reconciled with Christ, that he can also enjoy the abundant life that God has planned for him.
~ Aisha Jonah in the United States
Separated
I used to seek restoration I was obsessed with it thinking that my EH could fill some void in my life and he was all I need to be happy until I met the man of my dreams Jesus without a job He's provided all my needs He listens to me, accepts me just how I am and did I mention how romantic He is????
~Alisea in the United States
Separated
I want to stay close to the Lord my Heavenly Husband. If it's His will to restore my marriage I will be open and try my best.
The Lord is my 1st Love and I am "head over heels" in love with Him.
~ Jannah in South Africa
Separated
At first my heart was on my marriage and my husband but as I grew closer to God my heart isn't to put anyone or anything before him I want to be loved the right way and if it's God's will to restore my marriage my husband has to be truly sent by God I can't go back to the way my marriage and life was before. Because of God I know I'm worth so much more and I deserve the best. I have peace right now so my restoration isn't first but my relationship with God is and if He decides to send my husband home wonderful if not I just pray for peace to move on.
~ Delisa in the United States
Separated
Make TODAY the day where YOU experience true
Love At Last !!
"'With everlasting LOVE I will have compassion on you,'
says the Lord, your Redeemer."
You're ALL I Want
You're ALL I Need
You're ALL I Live For!
The reason we were all created is to fellowship with God. When I began to yearn deep in my soul to walk with God in the "cool of the day" like Adam did walk with God like Enoch did and see Him face to face as Moses did, I had no idea how to do it. So I asked God to show me how, since all wisdom is from above and He will give wisdom to anyone who asks.
In my search, my heart began to change toward what was motivating me to find out how to have this type of intimacy with the Lord. Instead of wanting it for what intimacy would do for me, I found that I soon wanted deep intimacy for Him, my Beloved. I wanted above all to be the woman He created me to be—His companion! I wanted to be so close that we could fellowship together and be as deeply in love with Him (because He deserved that) as He was with me.
The discovery of precious and worthless was found when a missionary visited our church and told a story of a little girl that he had found who was living on the streets and dying. The missionary was called to leave India to come to the states. He had to say goodbye to this little girl, and he knew it would be the last time he would see her alive. When he hugged her, he was so broken and sad when she said, "You do not need to be sad for me, because I have Jesus. Jesus is all I need. He is everything. I have everything that I need." This year was the second time I had heard the story, but this time it changed my life forever!
I began to tell the Lord that He was all I wanted, He was all that I needed, and that if I had Him I had everything I needed! The more I said it, the more He became the love of my life. What I was speaking became what was in my heart! When troubles came against me, I would tell the Lord that He was all I wanted and all I needed. Immediately, whatever came against me no longer mattered, and it lost its sting and its effect over me.
This mindset changed my heart to be able to not just endure, but more than overcome the destruction that came against me (our family and my ministry) with my husband announcing he was divorcing me. It is in the midst of these kinds of crises that you will be brought to heights of joy that become unspeakable!
You will have Him as this little dying girl had Him and how I have Him now. If that were not joy enough, "and all these things will be added unto you," the little girl that was dying was healed, whole and healthy when the missionary returned. She had Jesus, and He was all she needed to live. I am not dying, though my husband just divorced me a month ago, and I am now the single mother of six. But I, too, have Jesus and He is all that I need to live the abundant life!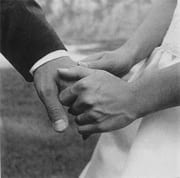 I hope that reading this has increased your thirst and desire to have more of the Lord—to know Him personally and intimately as He becomes everything you want and need. Just let go of everything else and grab hold of both His hands.
Begin right now to tell the Lord that He is all you want, He is all you need and if you have Him you have everything. Then whenever anything tries to come against you say these same words over and over again until what is happening (or what has happened) no longer matters.
Say these words when you wake up every morning and when you lay your head down on your pillow at night. Say them out loud, in your heart, and when you go into your prayer closet.
When your head knowledge becomes a heart condition nothing will hurt, nothing will cause you to fall apart, and nothing will shake you. If you are hurting, if you are falling apart, if you are shaken or trembling then you need more of Him. Precious one, more of Him is not found in reading about Him in your Bible, quoting Scriptures, or rebuking the devil. It is found in intimacy with Him.
My HH "Heavenly Husband"
YOUR Husband is your Maker

Becoming His Bride—His Church
LoveAtLast.ORG
.

"'For the Lord has called you, Like a wife forsaken and grieved in spirit,
Even like a wife of one's youth when she is rejected,' Says your God.
"For YOUR Husband is your Maker, Whose name is the Lord of hosts;
And your Redeemer is the Holy One of Israel,
Who is called the God of all the earth.'"
—Isaiah 54:6, 5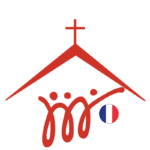 Just about every pastor would agree that when Jesus comes back for His Bride, His "Church"...
He is NOT coming back for a building.
May I ask what or who is He coming back for?
Right, not a church building—He is coming back for YOU!
"Fear not, for you will not be put to shame;
And do not feel humiliated, for you will not be disgraced;
But you will forget the shame of your youth,
And the reproach of your widowhood you will remember no more.
"For your Husband is your Maker, whose name is the LORD of hosts; and your Redeemer is the Holy One of Israel, who is called the God of all the earth. For the LORD has called you, like a wife forsaken and grieved in spirit, even like a wife of one's youth when she is rejected, says your God"—Isaiah 54:4-6
Though we began calling RF "Restoration Fellowship" a "church without walls" because it was a virtual church without walls, we began to understand that our Restoration Fellowship Members ARE His church—the women themselves are His church, His bride. Women, who decided it was time to tear down the walls in their lives.
Now we have proof, not only in our own lives—but based on each of our Restoration Fellowship members who are each living these truths with our whole hearts.
Become His bride and your HH will soon become everything you'll ever want or need too!!
Every single one of us has been "forsaken," "grieved" and "rejected" by our earthly husbands, just like you have.
Yet, the more we learned we are His church, we are His bride, the more each of us was able to experience His LOVE for ourselves.
We were able to let go of everything—all our burdens and fears!
With our hands and hearts free we took His hand in both of ours—and He became our HH "Heavenly Husband."
Let go of everyone and everything—
Take His hand in both of yours!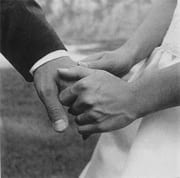 "...just as Christ also loved the church and gave Himself up for her, so that He might sanctify her, having cleansed her by the washing of water with the Word, that He might present to Himself the church in all her glory, having no spot or wrinkle or any such thing; but that she would be holy and blameless" —Ephesians 5:25-27
He gave Himself up for His bride, YOU. It is YOU who He wants to sanctify and cleanse from all the pain and shame of your past. Shame that was done to you and shameful things you fell into yourself. Experiencing His love will make you new, holy (which actually means "set apart") and blameless! How wonderful is that?!?!?
The "church" has become just another "religion" rather than being the loving "relationship" He longs to have with each of us.
"Therefore the LORD longs to be gracious to you, and therefore He waits on high to have compassion on you. For the LORD is a God of justice; how blessed are all those who long for Him"—Isaiah 30:18.
Christians stopped longing for HIM.
For our relationship with our HH "Heavenly Husband" to grow, we cannot and should not just meet with Him on Sundays and maybe Wednesdays. We shouldn't ruin our experience of knowing Him intimately by adding any rules or tasks to a check-off list, like reading the Bible. Reading His Word, you need to understand are His love letters to you. When you realize this it will make you yearn and thirst for Him. "As the deer pants for the water brooks, so my soul pants for Thee, O God." Psalm 42:1.
Love At Last
We long to help you treasure your RELATIONSHIP with the Lord, Who is not just your Savior. We want to encourage you to really feel like a bride, His Bride, and experience Him as your Husband. We encourage you to read the lyrics of this Love Song.
My Love has come along
My heart was wrapped up in clovers
I found a Dream, that I could speak to
The night I looked at You
I found a Thrill to press my cheek to
A Dream that I can call my own
A Thrill that I have never known
Oh oh for You are mine At Last
Oh and then the die was cast
And here we are in heaven
A Dream that I can call my own
I found a Dream, that I could speak to
I found a Thrill to press my cheek to
And here we are in heaven
A Thrill that I have never known
You smiled, You smiled
for You are mine At Last
Oh and then the die was cast
To help you feel His love, we encourage you to download this MP3 file of a song that you can sing to your HH "At Last" to listen to this throughout the day.
When WE really feel like His Bride and enjoy ongoing fellowship with Him all day, every day, our faces will glow!
"I sought the Lord, and he answered me and delivered me from all my fears. Those who look to Him are radiant, and their faces shall never be ashamed." Psalm 34:4-5 ESV
With our faces reflecting His love, when we speak to others, we can't help but share His love, speaking to others about what He is doing in our lives, which is what "witnessing" really means. And when we do, because of the excitement in our hearts, without even trying, we will be encouraging other women to also become His church, His bride.
"Once I knew the Lord as my Husband, God began doing miracles with my relationships in my family - I'm able to share with my Mom about how we come to know God, as our Lover, Friend, Lord, King, and Husband, and she is enjoying it (at the beginning she was very against it and thought that I'm getting crazy because nobody knows God in this way in my family).
"A year ago, when I let go of my church and began to translate the RYM book and I told my family about it, everyone was condemning, criticizing, and scoffing at me, nobody understood that He called me to be set apart.  But now, a year later, the situation is so calm. Nobody laughs, nobody is challenging, even my dad always asks me if I have some work I have to finish. I am happy that I am able to help and pass through a hot furnace, which was very hot, but now I see only His blessings, His peace, and joy in my restored relationships with my entire family."
To help you overcome this tremendous hurdle, take a moment to read the Testimonies of Finding My HH "Heavenly Husband."
What is also very helpful is this lesson Heavenly Husband to really know Him as He longs to be in your life! 
Remember, "For where two or three have gathered together in My name, I am there in their midst"—Matthew 18:20 This means that if you want the Lord to enter your house, your workplace, and everywhere else you know His peace and presence it needed, as His bride He will be right there with you once you are His bride!
Everywhere we go HE is in our midst—therefore we are experiencing and, in a way, having "church" everywhere!!!!
Isn't that what Jesus said to do in Mark 16:15?
"And He said to them, 'Go into all the world and share the Good News to all creation.'"
Wasn't it "Good News" when you heard and later experienced how much the Lord LOVES you?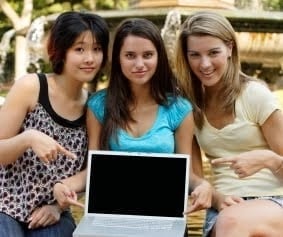 We'd NOW Like to invite YOU to JOIN Restoration Fellowship.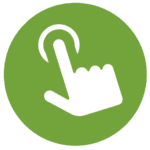 Do you have any QUESTIONS?
Take a look at our Q&A that should help 🙂
Or, if you prefer, you can simply begin taking our most
LIVE LIKE A BRIDE!
Begin to have JOY instead of Sorrow by