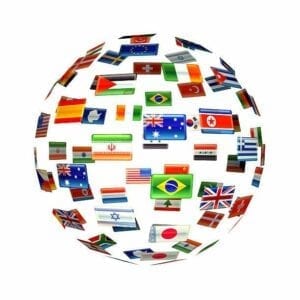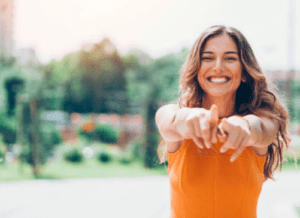 .
His Church Fellowship without Walls 
March 28th: After our PROMISE and PRAISE will be sharing our hearts regarding the Living Lesson Week 39 "Spirit of Confusion" be sure to read this lesson and fill out your Journal so you can refer to and share with the other brides!
A Church without Walls
an internet Church—
just for WOMEN
where we help you find true
Love at Last !
Philippians 2:2 (Passion) "So I'm asking you, my friends, that you be joined together in perfect unity—with one heart, one passion, and united in one love..."
Sua Igreja sem Paredes Comunhão da Restauração 
28 Março: Depois da PROMESSA e LOUVOR compartilharemos nossos corações com relação à semana 39 do curso Lições de Vida "Espírito de confusão", leia esta lição e preencha seu diário para que você possa se referir a ela e compartilhar com as outras noivas!
Uma igreja sem paredes
uma igreja na internet—
apenas para MULHERES
onde nós ajudamos você a encontrar a verdade
Amor Finalmente !
Filipenses 2:2 (NTLH) "Então peço que me deem a grande satisfação de viverem em harmonia, tendo um mesmo amor e sendo unidos de alma e mente...."
Su Iglesia sin Muros Compañerismo de Restauración 
28 Marzo : Luego de nuestra PROMESA y ALABANZA compartiremos nuestros corazones con respecto a la LV Semana 39 "Espíritu de Confusión", asegúrese de leer esta lección y de completar su Diario para que pueda hacer referencia a la misma y compartirla con las otras novias!
Una iglesia sin Muros
un iglesia por internet—
solo par MUJERES
donde te ayudamos a encontrar la verdad
Amor al Fin !
Filipenses 2:2 (TLA) "les pido que vivan en armonía y que se amen unos a otros. Así me harán muy feliz. Pónganse de acuerdo en lo que piensan, deseen las mismas cosas...."
Faz-me descansar em verdes pastagens.
He makes me lie down in green pastures
En verdes pastos me hace descansa
Repreenda o Devorador—dizime em sua Casa do Tesouro!!
Malaquias 3:10-12 (ARC)—
Trazei todos os dízimos à casa do tesouro, para que haja mantimento na minha casa, e depois fazei prova de mim, diz o Senhor dos Exércitos, se eu não vos abrir as janelas do céu e não derramar sobre vós uma bênção tal, que dela vos advenha a maior abastança. E, por causa de vós, repreenderei o devorador, para que não vos consuma o fruto da terra; e a vide no campo não vos será estéril, diz o Senhor dos Exércitos. E todas as nações vos chamarão bem-aventurados; porque vós sereis uma terra deleitosa, diz o Senhor dos Exércitos.
Rebuke the Devourer—tithe to your Storehouse!!
Malachi 3:10–11—
Bring the whole tithe into the STOREHOUSE, so that there may be food in My house, and test Me now in this,' says the Lord of hosts, 'if I will not open for you the windows of heaven, and pour out for you a blessing until it overflows. THEN I will rebuke the devourer for you, so that it may not destroy the fruits of the ground; nor will your vine in the field cast its grapes,' says the Lord of hosts.
Reprender al  Devorador - diezma a tu almacén!!
Malaquías 3:10-11—
Traed todos los diezmos al alfolí, y haya alimento en mi Casa; y probadme ahora en esto, dijo el SEÑOR de los ejércitos, y veréis si yo no os abriré las ventanas de los cielos, y vaciaré sobre vosotros bendición hasta que no de abasto. Y reprenderé por vosotros al devorador, y no os corromperá el fruto de la tierra; ni la vid en el campo os abortará, dijo el SEÑOR de los ejércitos.