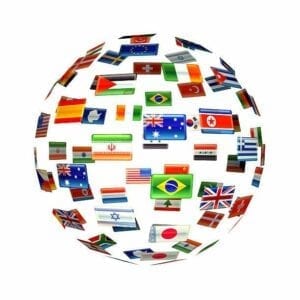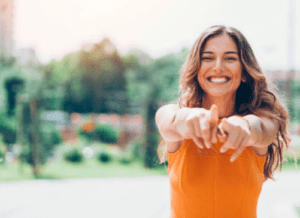 A Church without Walls
an internet Church—
just for WOMEN
where we help you find true
Love at Last !
Philippians 2:2 (Passion) "So I'm asking you, my friends, that you be joined together in perfect unity—with one heart, one passion, and united in one love..."
💝 Sua Igreja sem Paredes Comunhão da Restauração 💝
9 de agosto: Depois da PROMESSA e LOUVOR compartilharemos nossos corações com relação à semana 10 do curso Lições de Vida "Fosso Inútil", leia esta lição e preencha seu diário para que você possa se referir a ela e compartilhar com as outras noivas!
Se você perdeu o post da semana passada sobre como se inscrever em nossos Grupos de Comunhão no Zoom, clique no seguinte link: https://loveatlast.org/f2f/
Uma igreja sem paredes
uma igreja na internet—
apenas para MULHERES
onde nós ajudamos você a encontrar a verdade
Amor Finalmente !
Filipenses 2:2 (NTLH) "Então peço que me deem a grande satisfação de viverem em harmonia, tendo um mesmo amor e sendo unidos de alma e mente...."
💝 Su Iglesia sin Muros Compañerismo de Restauración 💝
9 de Agosto: Luego de nuestra PROMESA y ALABANZA compartiremos nuestros corazones con respecto a la LV Semana 10 "Zanja Inútil", asegúrese de leer esta lección y de completar su Diario para que pueda hacer referencia a la misma y compartirla con las otras novias!
Si se perdió la publicación de la semana pasada para ver cómo inscribirse a nuestros grupos Zoom de Compañerismo, aquí encuentra el enlace: https://loveatlast.org/f2f/
Una iglesia sin Muros
un iglesia por internet—
solo par MUJERES
donde te ayudamos a encontrar la verdad
Amor al Fin !
Filipenses 2:2 (TLA) "les pido que vivan en armonía y que se amen unos a otros. Así me harán muy feliz. Pónganse de acuerdo en lo que piensan, deseen las mismas cosas...."
Faz-me descansar em verdes pastagens.
He makes me lie down in green pastures
En verdes pastos me hace descansa
Repreenda o Devorador—dizime em sua Casa do Tesouro!!
Malaquias 3:10-12 (ARC)—
Trazei todos os dízimos à casa do tesouro, para que haja mantimento na minha casa, e depois fazei prova de mim, diz o Senhor dos Exércitos, se eu não vos abrir as janelas do céu e não derramar sobre vós uma bênção tal, que dela vos advenha a maior abastança. E, por causa de vós, repreenderei o devorador, para que não vos consuma o fruto da terra; e a vide no campo não vos será estéril, diz o Senhor dos Exércitos. E todas as nações vos chamarão bem-aventurados; porque vós sereis uma terra deleitosa, diz o Senhor dos Exércitos.
Rebuke the Devourer—tithe to your Storehouse!!
Malachi 3:10–11—
Bring the whole tithe into the STOREHOUSE, so that there may be food in My house, and test Me now in this,' says the Lord of hosts, 'if I will not open for you the windows of heaven, and pour out for you a blessing until it overflows. THEN I will rebuke the devourer for you, so that it may not destroy the fruits of the ground; nor will your vine in the field cast its grapes,' says the Lord of hosts.
Reprender al  Devorador - diezma a tu almacén!!
Malaquías 3:10-11—
Traed todos los diezmos al alfolí, y haya alimento en mi Casa; y probadme ahora en esto, dijo el SEÑOR de los ejércitos, y veréis si yo no os abriré las ventanas de los cielos, y vaciaré sobre vosotros bendición hasta que no de abasto. Y reprenderé por vosotros al devorador, y no os corromperá el fruto de la tierra; ni la vid en el campo os abortará, dijo el SEÑOR de los ejércitos.