Welcome Fellow Ministers!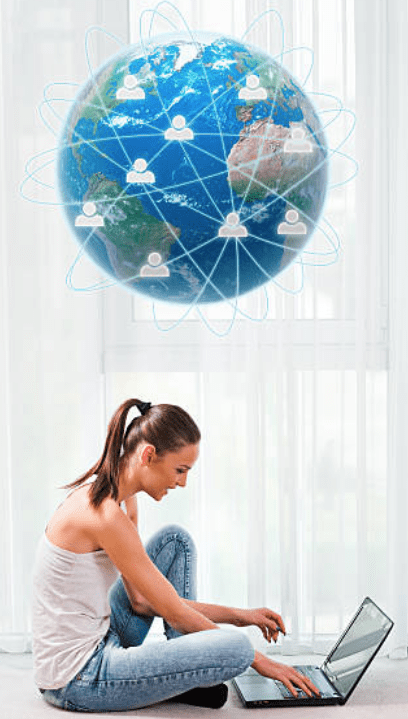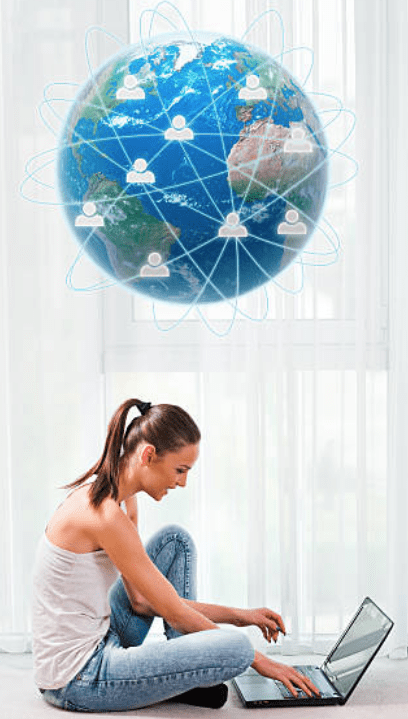 Esther 4:14—"And who knows whether you have not attained position for such a time as this?"
We are so excited you've answered His call and taken the leap of faith to become a Minister! 
Mark 16: 15-16—"And I [Jesus] said to them, "GO into all the world and proclaim the gospel, the Good News, to the whole creation."
Matthew 28: 18-20—"And Jesus came and said to them, 'All authority in heaven and on earth has-been Given to me. GO and make disciples [followers] THEREFORE of all nations, teaching them to observe all that I have commanded you.'"
Matthew 4:18-20 (MSG)—"Walking along the beach of Lake Galilee, Jesus saw two brothers: Simon (later called Peter) and Andrew. They were fishing, throwing their nets into the lake. It was their regular work. Jesus said to them, 'Come with Me. I'll make a new kind of fisherman out of you. I'll show you how to catch men and women instead of fish.' They didn't ask questions, but simply dropped their nets and followed."
Now we'd like to give you a bit more wisdom and knowledge and share more of how easily it is to minister right from your laptop!
#1 Remain Inspired and on the Path He's called You to Travel
When filling out your BNN you shared your heart and the women you feel called to minister to. Stay the course because the enemy is clever and will do all he can to stop your ministry—and if he can't stop it, he'll lure you off course, just enough, that all too soon you'll become less effective or even detrimental to your original calling.
2 Corinthians 2:11 The Voice—
"It's my duty to make sure that Satan does not win even a small victory over us, for we don't want to be naïve and then fall prey to his schemes."
Psalm 119:1-8 The Message (MSG)
"You're blessed when you stay on course,
walking steadily on the road revealed by God.
"You're blessed when you follow His directions,
doing your best to find Him.
"That's right—you don't go off on your own;
you walk straight along the road He set.
"You, God, prescribed the right way to live;
now you expect us to live it.
"Oh, that my steps might be steady,
keeping to the course you set;
Then I'd never have any regrets
in comparing my life with your counsel.
"I thank you for speaking straight from your heart;
I learn the pattern of your righteous ways.
I'm going to do what you tell me to do;
don't ever walk off and leave me."
God used your marriage crisis to allow you to find RMI and be taught the principles you've learned here. Whether your heart is to have a HopeAtLast based ministry, focusing on marriage restoration OR if your heart is helping each and every woman find LoveAtLast, we hope and pray you will not "go off on your own." 
Lota is a perfect examples of woman who was wise enough to understand that remaining stedfast and guiding women along the same journey she's traveled, rather than going off and including other ministries or principles. Lota chose to "walk straight along the road He set." The result has been tremendous in the amount of lives this one woman has changed!
There may be times when you hear something, read something or watch something that you feel would benefit your flock. Though it may be, again, just be sure it's in keeping with the unique path He's called you to take and encourage others to follow. Take what you've heard, you've read, you've watched, live it and then share it—again, in the context of your own calling and the principles you've learned here.
Do not connect to other websites. *You don't have to connect your ministry to ours either, as long as you stay connected, spiritually fed.
Be sure to share your own experiences —inspiring other women who can easily 'Go into all the world and share the Good News to everyone.'" (Mark 16:15 NLT) since it was the last thing He told us to do in order to carry on for Him. And do it right from their own computer, tablet or phone!
#2 Recognized RMI Ministry
There are many ministries RMI supports, both with personalized help and even financially (when we witness outstanding fruits that we want to join in and invest our partners tithes and offering into). To be recognized as a RMI Ministry you must:
• Have either a HopeAtLast based ministry, focusing on marriage restoration or any portion of the journey (such as Facing Divorce or workers@home or any other number of varieties He's called you to focus on).
• Have a LoveAtLast based ministry, focusing on Abundant Life Living with a Heavenly Husband as His bride.
#3
Pitfalls 
There are so many pitfalls ahead for those of us who are called to minister. However, so many of the principles you've learned while going through our Courses: Courses 1, 2 and 3, and of course, Abundant Life Courses, will keep you from the landmines or cliffs that have befallen other ministers and ministries.
• You must never ever be against other ministries or speak against anyone, especially God's anointed (Psalm 105:15).  Instead, use that same time and energy as a positive force, focusing on the good! (John 13:34-35). Find where you agree, not areas you disagree. Never judge another person or their ministry John 3:17) as I've said, "If God didn't send Jesus to JUDGE the world, I am sure He did not send me (or you) either!"
"And why do you look at the speck that is in your brother's eye, but do not notice the log that is in your own eye? Or how can you say to your brother, 'Let me take the speck out of your eye,' and behold, the log is in your own eye? You hypocrite, first take the log out of your own eye, and then you will see clearly to take the speck out of your brother's eye" (Matthew 7:3, Luke 6:41).
Judging another ministry or a minister (who you believe is doing wrong) is not done by His Followers. Jesus Himself, who knew no sin and was blameless chose to leave this to God, His Father.
Just as you learned in A Wise Woman "Wives be Subject" Follow His steps: "For you have been called for this purpose, since Christ also suffered for you, leaving you an example for you to follow in His steps…and while being reviled, He did not revile in return; while suffering, He uttered no threats, but kept entrusting Himself to Him who judges righteously" (1Peter 2:21-23). 
Pride comes before the fall. Reread Lesson 6, "A Contentious Woman" and God says in Jeremiah 17:9, "The heart is more deceitful than all else and is desperately sick; who can understand it?" Who? Only God so don't foolishly believe you are doing the right thing when you speak against anyone.
• Follow Him not another person or ministry: Don't follow Erin, follow your Beloved. Don't follow RMI, follow His principles. 
But didn't you say to share lessons and praise reports found here?
Yes, but only because we follow Him and His principles and encourage everyone to do the same!
God led you here, setting up a Divine Appointment He helped you to keep and broke your heart in order to be able to pour His balm into your heart and wash you with the water of His Word to cleans you of all your guilt and pain. Pointing others along the same path, the same course, holding HIS hand and not your hand is what will change and heal the women who find you and your ministry.
"Fasting Facebook" and Spiritual Milestone #3: Fasting Facebook
Why Let Go and Fast Facebook when it's the platform for your Ministry?
Facebook, like the internet, can be used for all sorts of evil. Many women continue to rummage around FB for information regarding their husband EH and the OW, which is just one reason why we encourage you to let go for a season.
Once the addiction of social media is out of your system, asking Him throughout the fast to use FB for good (Romans 8:28), then it's time to launch out. 
Using social medial, like Facebook is the easiest way to get a ministry started in just One Day. You become an outreach to connect them to all the resources we make available to you—to share on your FB page, using your BNN. Click here to discover Your Brand New Name
You can open your FB to everyone, making it public, then point everyone to MarriageHelpOnline.com. You can post Encourager posts you find inspiriting (or post the link on your FB page).
Share portions of the Devotionals, or ...
If you read Psalms and Proverbs, then share portions or ...
Maybe you've always wanted to read through the Bible—call others to do it with you!
What's your favorite course so far? Share the lesson links and portions of your journals. Your journals were designed—not only to help you—but to encourage other women. 
Share the course and/or individual lessons that meant the most to you.
Once again, to prepare, train, and also to continue to remain motivated towards helping other women as a minister, faithfully journal through each of the courses pouring your heart into each and be sure to take the opportunity at the bottom.
Finally, since encouraging other women is why He allowed this crisis in your life, please speak to other hurting woman going through a marriage crisis. Write something to Encourage His newer brides in regard to what you LEARNED in this chapter? Begin with Dear Bride.... *
What would you say to a woman who is going through a marriage crisis and hasn't yet taken this course or read the RYM book? *
After you overcome the hurdle of letting go and Fasting Facebook long enough that you can safely use social media again—this time for GOOD (Romans 8:28)—then you are ready to take the next step—ask God for an ePartner!
But, remember, one other woman is all Erin had when she began her ministry! RMI began when just two women, ePartners began to pray, follow the principles (that are now part of your courses) and then encouraged other women they each met after ASKING GOD to send anyone who needs hope to them!
NOTE TOO that God's not asking you to start a ministry from scratch.
Post the links to everything on our sites that's helped you. Again, you can simply post a lesson a week from any course you feel most passionate about. Then simply use your journal to share what He showed you. This is how so many of our ministers build their own ministries.
What's Your Passion? Let us help you, by first filling out and discovering your BNN and Your New Ministry Name.
Be sure you've first invested in your ministry by going through some of our courses and journaling—this is how you will know if He has called you and what direction He's leading you in. If you've done courses, or are in the midst of them now, you can still reach out and help other women.
Once we get your BNN and Your New Ministry Name. and see you've gotten through a few of your courses, then we will set aside time to help you discover your Ministry and Ministry Name!
#4 GO, Evangelize ONLINE!
If you don't feel ready just yet, or if your passion is more to go out, searching for women who need help! Start by Becoming an Evangelist or fuel your passion through prayer— Become a Prayer Warrior.
Never before has it been possible to GO into ALL the nations been as easy as sitting at your laptop and minister to women who are crying out for help in their marriages. 
Have You Already Started Helping Women?
If you've been submitting praise reports, praise when overcoming hurdles (even hurdles not yet listed), or you've submitted your restored marriage testimony and it's been used in our Encourager blog, then you can share your unique #TAG that allows women to hear your testimony and follow praise you've submitted!
Maybe I'll Wait
In our Homeschooling for Him Course, Erin shares several poems she had her children memorize to help form their character as adults. This one may help you decide...
What Have We Done Today?
We shall do much in the years to come,
But what have we done today?
We shall give our gold in a princely sum,
But what did we give today?
We shall lift the heart and dry the tear,
We shall plant a hope in the place of fear,
We shall speak the words of love and cheer,
But what did we speak today?
We shall be so kind in the after while,
But have we been today?
We shall bring to each lonely life a smile,
But what have we brought today?
We shall give to truth a grander birth,
And to steadfast faith a deeper worth,
We shall feed the hungering souls of earth,
But whom have we fed today?
We shall reap such joys in the by and by,
But what have we sown today?
He shall build us mansions in the sky,
But what have we built today?
'Tis sweet in the idle dreams to bask;
But here and now, do we our task?
Yet, this is the thing our souls must ask,
What have we done today?